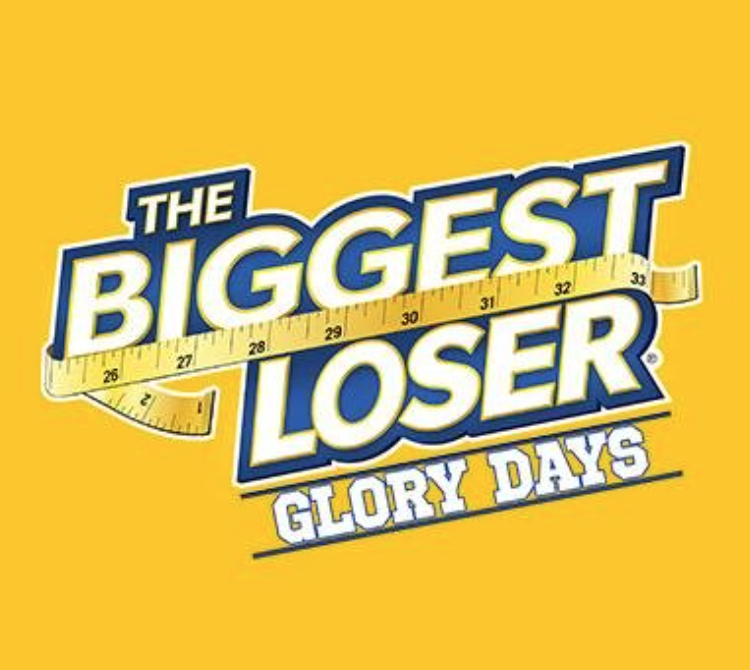 Show opens and Mike arrives at Comeback Canyon and is genuinely happy to have a second chance at getting back in the game. Having mourned the loss of his military son he is now ready to tackle this as a second chance at life and I believe he will be the man to beat.
This week's challenge was a 600 ft zip line race, 10 stories high  that the contestants had to maneuver by hand from one side of the canyon to the other. The first team to get their members across get to choose one person to sit out of the weigh in, therefore possibly effecting one team's weigh in if they choose wisely.
Woody, on the white team takes one look at the canyon and says there is no way he is going todo it, laughing that White have a stronghold of 6 team members, meaning 2 will have to sit out until Allison informs him he can't sit out because sat out last week. The look on his face was priceless and to maximize the drama they saved him till last.
White started out strong with Rondalee being the first person across the canyon. Poor Damien on the blue team popped his shoulder half way across but managed to get himself over (gotta admire the mind of the athlete). Rob on the red team just had too much weight and not enough upper body strength to get himself anywhere fast and in a continuing tradition white time remain unbeaten in all the challenges, taking this home and having the power to sit someone out.
We head on over to Comeback Canyon and Bob has this cute little wall he is writing on and he is doing this "I am" mantra exercise with Mike and Chandra….this is unusual territory for Bob who is usually all about the training and very much the new format of the show and I like it. Bob has taken to it like a duck to water and he has the former athletes calling out phrases like "I am strong" and from Mike, "I am Alive." We learn that Chandra comes from a long line of athletes and that her father is proud of her for the first time in a long time as expressed in one of the letters from home.
Mike and Chandra weigh in and it's no surprise that Mike trumps her. Mike has brought consistent numbers (even when injured) and even though this week is a little lower than usual he beats Chandra's 4 pounds and I believe he has made a very strong move to be a top candidate as the person who will stay at Comeback Canyon for as long as possible and return to the show with a very good chance at winning. It's going to take someone like Scott to trump Mike but I don't Scott will be leaving the Ranch anytime soon.
Certainly not with the way he was working out this week and the white team noticed. When discussing who they would sit out at the weigh in, his name came up, as did little soccer player Blake's and Damien's. The White team went to the beach for a last chance work out where we could all conveniently see what an awesome bikini body Jen has….OMG!!!! Girl if you have it then flaunt it by all means! Abs, calves, glutes…..seriously……she has a really am-ah-zing body she has obviously worked really hard to get. Good on her. She puts them through their paces and again they discuss who to sit out.
We get to the weigh in and find out that the white team have decided to sit Damien out of this week's weigh on. Jesse doesn't look worried and claims he figured that was going to happen. The other point to note is the infamous red line is back in play so whatever team loses the weigh in, the player with the lowest percentage weight loss, under the red line, will immediately be eliminated. It's anyone's game.
Red team kick to off and Scott, who had been high on White's list of people to sit out, walked away with a whopping 13 pound weight loss for the week! Boo Ya! Take that white team. Blake kicks a decent 7 out of the park, Jordan follows it up with a 7 and Rob, very aware of that deathly red line gets a disappointing 5 lbs. He expresses his fear at being the person to go home.
Blue team are up next and Damien, whose weight is not counting towards the team total, and who probably didn't cut out his salt intake for weigh in, gets an "unimpressive" 6 lbs, so watch out next week for a big number from him because Jesse hinted that he was finally playing strategically. Welcome to the game Jess, better late then never! The three girls need 19 pounds which is not an easy feat and could go either way, but Jesse said his girls were going to have a good week and they did just that. Gina gets 7, Jackie 8, and someone who may just win the whole game, Lori scored an awesome 9 lb loss this week.
White look devastated. Their sideline plan failed and it has come down to white versus red and for the first time White are really at risk. And White had a huge week last week so chances are their numbers were never going to be great second time around and that is exactly what happened.
JJ:5
Sonya:6
Woody:7
Rondalee:8
Toma:9
and the one number that brought their average crashing down, Matt with just 3 lbs loss.
There is no elimination. White lose the weigh in. Matt is below the red line and the former model is off to comeback canyon where I believe he (and so many more after him, will be beaten by Mike.
Now that every team has lost a player the games really will begin, tempers will rise, stress will bring about all sorts of breakdowns and this is where the show really starts to get interesting.
Biggest Loser airs Thursday nights on NBC 8/9c.