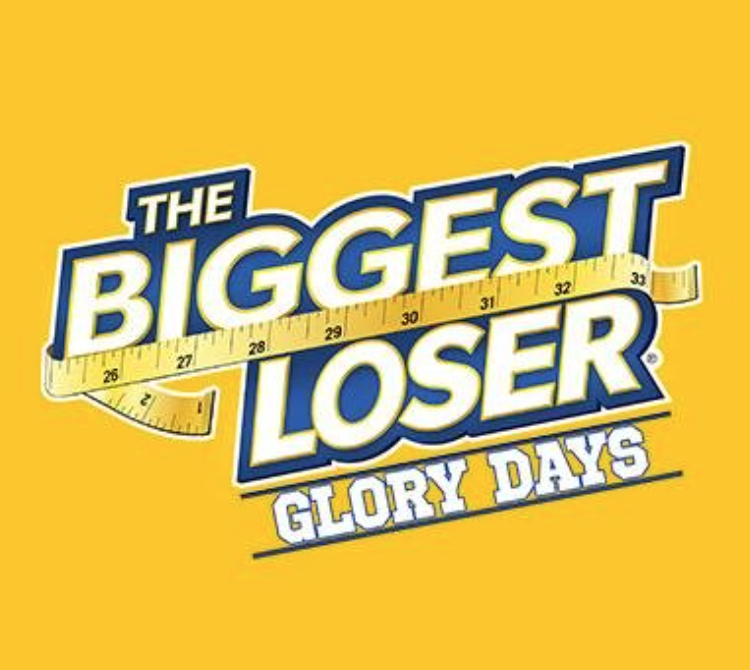 This week's episode was a little sleepy. There were no challenges or temptations and instead focused on a lottery that determined which contestant would go home for a week and take their trainer with them, leaving that team without a trainer for the week. I'm never a fan of random draws like this because it puts potentially really worthy contestants at risk over something as simple as dumb luck or the lack thereof.
And to make it even tougher, the only weight that will count for the team that week at weigh in is the very contestant returning home.
And home is always a tough place to be because there are distractions, temptations, old bad habits, emotional turmoil, travel....all elements that make weight loss a difficult terrain to trek.
And the lucky recipient of the random draw is Damien from the Blue team which means poor old Jesse, who just can't seem to cut a break has to leave the ranch (and the rest of his team) and go "home".
Damien goes home and trains, we have a weigh in, we take a sneak peek at Comeback Canyon where just as I predicted, it's out with the old and in with the new. What I mean by that is generally speaking, whoever is new to Comeback Canyon, at this stage in the game, has usually been eliminated because their number was not good enough to keep them there that week. In typical fashion though, if you've had a slow week the week before then changing trainers and going hard will usually see you get a good number so as we have seen each week, the new person to the second chance camp wins the mini weigh in. I predict that it will take one of the guys like Mike to keep significant numbers in order to keep that coveted spot of a chance at a real comeback into the game.
So Emmy goes home and we had a catch up call with her the next day and she said she surprised herself at how well she is doing at home but found the hardest change to make was with her children. Changing their dietary habits after years of fast food and junk was really hard on the kids and she said it was an ongoing challenge that they are getting better at. She is now much more active, doing 5 km fun runs with her kids and is hopeful that they will not follow in her footsteps of battling obesity. Well done Emmy!
Chandra stays with Bob but I believe will leave next week......for reasons I will reveal shortly.
So apart from some one on one interviews and some training this was all this episode had barring the all important weigh in where Damien goes up against the other teams on his own.
Last week on my AfterBuzzTV Biggest Loser After Show I predicted that because the white team had all those extra pounds they had won in the challenges, and because Jen is a strategic player, she would probably have told them to not cut out all their salt just before weigh in (that adds fluid which can add pounds)....which wouldn't make a huge difference but could give them smaller numbers that week but result in bringing big numbers the next week when they don't have such a huge advantage. I called it and it happened! White team brought in huge numbers, the best team numbers so far this season with only Rondalee bringing in a "disappointing" 5 lbs (haha in the real world we would all jump for joy) but the rest bringing in an average of 10 lbs each. Go Jen! My fave trainer ever!
Little baby Blake, the soccer player is injured and yet for the second week in a row brings in the Red team's highest number. Go Blake! She's a formidable player, even injured, but I fear she doesn't have the height needed to bring that great total body weight percentage loss at the end. Who knows? I'd love to be wrong.
Red's total weight loss is 47 lbs and Mike announces he is now off all his diabetic meds in "just four weeks" which we all know is TV time which is really probably at least 2-3 months in real time (which I mention for reasons of a healthy disclosure to those expecting the same result and wondering why they don't get it) but nonetheless a great victory and one we should all take note of in healing this nation's obesity epidemic.
And then there is poor Damien who has to have lost more than 2.92% of his body weight to beat the reds and be safe from elimination and imagine how excited Jesse was when he brings home a 14 lb weight loss saving his team and finally giving Jesse some breathing space.
He explained his success by treating the trip back home like a "business trip" and this is a man who has a few Super Bowl rings on his finger so he knows what to do when he needs to do it - one of the great aspects of this year's show in using former athletes.
So Dolvett and the red team head to the elimination room which means next week we will probably see a team change up because white are outnumbering everyone and that imbalance just doesn't work with challenges so expect the game play to begin when the nest is raided.
And this is the moment I wanted to throw something at the TV. Mike, my pick for winner, who already sacrificed his son in order to protect his country and freedom, then throws himself on the sword and asks his team o vote him off, assuring them he can do the work at home. Argh!!!!
My only saving grace was knowing he was going to Comeback Canyon and there he will stay for quite some time as it will take an extraordinary competitor to take him down. He gets great numbers each week, even while injured and as his strength builds he will only get stronger and stronger. And the added benefit of being with Bob, is no time spent filming challenges or interviews or temptations...it's train train train and this may actually hand Bob this year's winner.
And so we see Mike head off into the sunset, with the white team looking almost unbeatable and the games really about to begin.