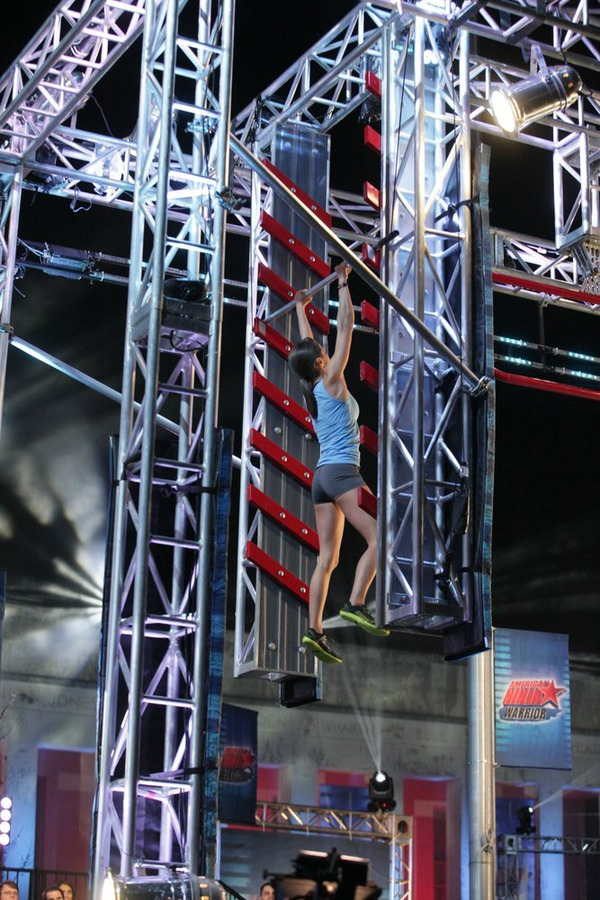 For the first time ever, a female competitor (more like ninja prodigy) has completed the entire American Ninja Warrior course and will be going to the finals in Las Vegas this coming September. At just 5 feet tall and 100 pounds, NCAA gymnast mighty Kacy Catanzaro slays all 10 obstacles on the ANW course.
Kacy makes this look so effortless, that when you watch this video you'll probably think you could do this too. But the fact it, you couldn't. Back in May, Kacy set the record as the first woman to successfully climb the 17 foot high Warped Wall, and she did it again in this insane feat.
Being 5 feet tall was a major disadvantage on this course, and somehow Kacy Catanzaro still dominated the obstacles. Where taller competitors can reach, Kacy found herself leaping or swinging her body to reach. You have to see this for yourself. Check out the clip of #MightyKacy's domination on American Ninja Warrior.
American Ninja Warrior airs Mondays on NBC (9-11 p.m. ET)
Photo courtesy of NBC