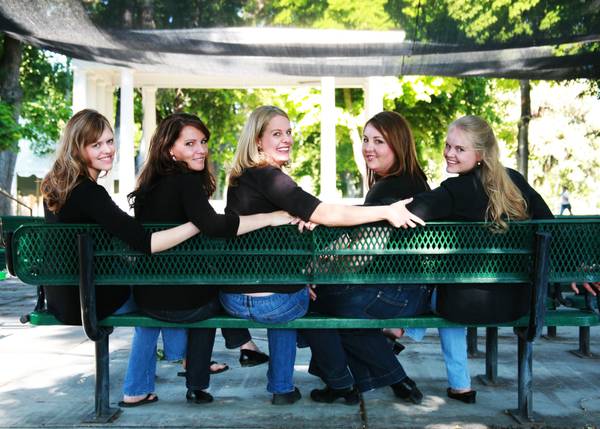 By Bo Sellers
Living in a world where most reality television focuses on money and power, it's refreshing to have a show like "My Five Wives," airing Sundays at 10pm, that offers a lesson in love.  From the same network that brought us "Sister Wives," TLC invites us to fall in love with modern-day polygamist Brady Williams, his five wives and their twenty-four children.  I recently chatted with showrunner and executive producer, Jenn Duncan, to get the scoop of what goes on behind the scenes to make "My Five Wives" an Emmy-worthy game-changer. 

Between coordinating the schedules of a cast of thirty, and organizing a field-crew of around twenty people, Jenn Duncan relates most to the show's patriarch, Brady Williams.  Like Brady, Duncan makes a point to evenly spread her energies.  To ensure everyone's voice is heard and the story being told is for the greater good, Duncan has strategically placed dual cameras in the bedrooms of each of Brady's wives, enabling viewers to witness intimate moments, and subsequently answering various questions, of how one man could be capable of juggling five wives.  Watching the show it becomes apparent that Brady has a very unique relationship with each woman.  These original scenes combined with the family's generous efforts at showing authentic jealousy and deep emotion is specifically what sets the show apart from "Sister Wives."

With endless story-line possibilities Duncan states "the danger of producing the show is you could easily get lost...with so many things happening at once you have to really hone in and pay attention to the larger picture."  Overwhelmed with the task of learning twenty-four children's names, Duncan took time before cameras began rolling to get to know the family over pizza, and discuss what was currently most relevant in their lives.  This season we can witness journey's towards adoption and a possible move from their home-state of Utah.  With up to four cameras rolling at once, dinner scenes become the most difficult, and crowded, to shoot as the family eats together as a unit of thirty, nightly, in a standard size living room.

While Duncan has since mastered all twenty-four children's names, her greater accomplishment will come from the viewers positive engagement with the Williams family.   "The initial idea was fascinating. You wonder how it works.  They have ups and downs, and at the end of the day the family comes together despite conflicts between individuals.  I hope that America sees they are just like the rest of us but on a larger scale."  You can never have enough lessons in love and watching "My Five Wives" is definitely an entertaining one.
Photo courtesy of TLC