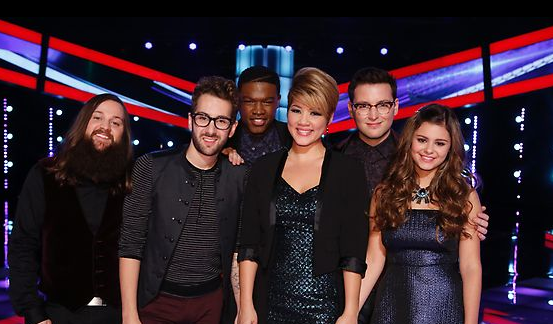 by Jessica Blackwell
After a night of great performances, it was time to send two more contestants home. They were saved by America in this order:
Will
Cole
Jacquie 
Tessanne
James
This left Matthew, Caroline, and Ray at the mercy of the tweeters and the instant save. There was absolutely no reason for Matthew to be in the bottom three! I know we all love Caroline, but Matthew has the better voice. Thank God America agreed, and saved him. Farewell to Caroline and Ray! 
It really seems like the contestants who took chances with their performances were saved first. Will stepped out of his box with "At Last" and Cole gave a stripped down performance they displayed his vocals beautifully.  I think by now everyone has been in the bottom three at least once, so hopefully we see some AWESOME performances next week. There are rumors that Jacquie is going to do a Christina song - yay!  Unfortunately, Caroline's exit knocked Cee-lo out of the competition, but next week he can just sit back, relax, and watch the other coaches sweat. 
Stay tuned for next week as the Top 6 performs. We're getting down to the wire now and that much closer to finding The Voice. 
The Voice airs Mondays and Tuesdays at 8pm EST on NBC. 
(Image Courtesy of NBC)