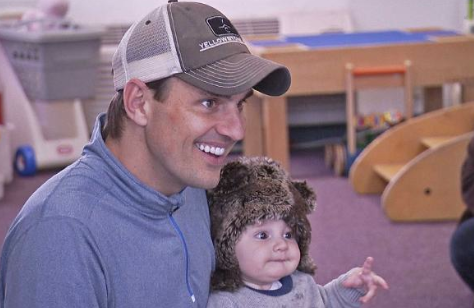 by Jessica Blackwell
Giuliana & Bill are back for their sixth season, and lately, they've been busy being parents! As you may have  seen last season, the couple welcomed their new baby boy Duke after years of struggling to conceive and a bout with cancer. Their plan was to slow down once the baby arrived, but when you're one of Hollywood's power couples, it's kind of hard to do that. 
G&B seem to be just like any other working set of parents, trying to fit their work schedule around their baby. They seem to have the whole teamwork thing down to a science, but with a few bumps in it. One night when it was Giuliana's night to wake up with the baby, she persuaded Bill to do it since she had to wake up early in the morning. He got up to do it - begrudgingly -  and let a few insults slip that were caught by Giuliana thanks to the baby monitor! Another time,  Bill was left to play mommy when Giuliana ran late at a photo shoot and completely missed Duke's first Mommy& Me class.
Realizing they needed help, Bill called in for reinforcements - the grandmas! Mama Rancic and Mama DePandi arrived in town and the baby hogging began! Poor Giuliana couldn't hold her own baby between the doting grandmothers and obsessed husband! 
Bill's ultimate plan is to raise his children in Chicago and he caught wind of a great property about to hit the market that was in a neighborhood he and Giuliana were fond of. He instantly fell in love with the house, and when he flew Giuliana out to see it she loved it too. Since she has several years left on her contracts that require her to live in L.A, they agreed to purchase the home for their future, but they're not moving right now. 
This season, it looks like the Rancic's contemplate having baby number two while they're still figuring out baby number one! Stay tuned to watch this hilarious couple navigate the battles of parenthood! 
Giuliana & Bill airs Tuesdays at 8/9c on Style Network 
(image courtesy of Style)