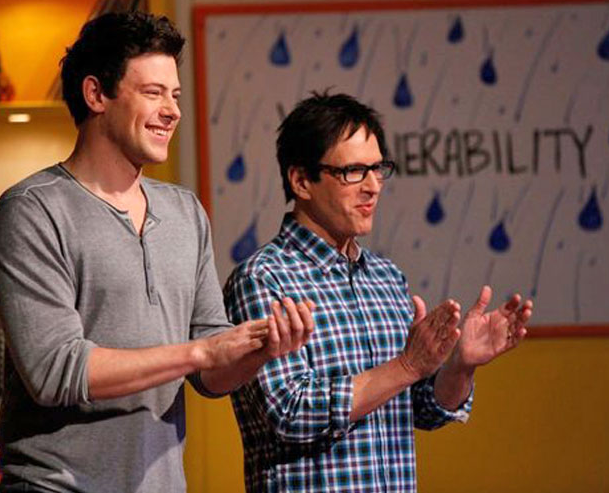 by Gina Scarpa
Last night, the world of Glee was rocked to its core when news broke of the death of one of its biggest stars, Cory Monteith. Monteith, who played Finn Hudson to Lea Michele's Rachel Berry, was just 31 years old. He was found dead Saturday afternoon in a Vancouver hotel room and the cause of death have not been determined, but foul play was ruled out. In a press conference held last night, the Vancouver Police Department revealed that his family had only found out one hour prior.
Last year, Monteith was a guest mentor on the Oxygen television show The Glee Project. Many of the contestants from the reality show have gone on to have featured roles on Glee. Whether they shared scenes with him or only met him once, the news affected them deeply. These are some of the reactions from The Glee Project cast members on Twitter and Facebook.








UPDATE: The autopsy took place Monday, July 15, but Canadian officials say it could take several days for the toxicology test results.
UPDATE: Autopsy and toxicology reports confirm that Monteith died of a heroin and alcohol.
Share your reactions by posting a comment below.
(Image courtesy of Oxygen)
Follow Gina @ginascarpa