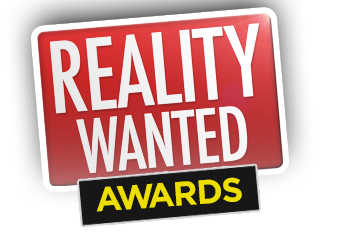 Excitement is building among production companies and networks alike for the RealityWanted Reality TV Awards, taking place Thursday April 11 at SBE's Greystone Manor! The first event of its kind, the RealityWanted Reality TV awards are taking a different approach for the voting. Those who work in the reality television industry will have the opportunity to narrow down the nominees in each category to the top five. We Work In Reality TV, the production team behind the awards and headed by Andrew Ward and Kristen Moss, will be sending out unique usernames and passwords to everyone who is registered on their site and has been confirmed as a reality TV professional. Visit www.WeWorkInRealityTV.com to register as a member of the academy if you are currently working in the reality TV industry and would like your ballot. After the votes have been tallied, the final five will be announced and the public will have their hand in voting!
The RealityWanted Reality TV Awards are about more than recognizing the talent onscreen - they also will pay tribute to the people who power those shows behind the scenes. As the industry-only vote gets underway, those receiving a ballot will vote for categories such as Bad Ass Crew. There are clips of what these production crews have had to endure in order to gain the dangerous footage that make their shows so intriguing. "It's going to be interesting to see how this category narrows down! With extreme production teams on both Deadliest Catch and Hell on the Highway, along with many others nominated for this category, we can't wait to see what crews our industry believes deserve the title of Bad Ass Crew' of 2012!" said Kristen Moss.
The voting for the RealityWanted Reality TV Awards will undoubtedly be entertaining! Even if you haven't seen every show that is nominated, there is an explanation and/or video reference for each one. Moss and Ward suggest putting aside some time to vote. "We want the top five nominees to accurately represent those who deserve to win each category," stated Ward. Public voting will narrow those top five nominees to the final winner. The top five nominees of each category will be invited to the awards. One of Ward's favorite categories is Most Unique Concept. "It's funny to think that Total Blackout, Duck Dynasty and RuPaul's Drag Race are all be in the same category, but that's what these awards are all about!" said Ward.
For all of the latest casting, news, and interviews in reality television, be sure to visit RealityWanted.