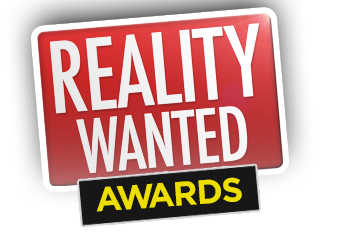 For years, Producers Andrew Ward and Kristen Moss have wondered why there wasn't recognition and awards for the stars and crews in their television field.  Co-founders of the group "We Work In Reality TV", Ward is also currently working on Fox's MasterChef and Moss is a Contestant Producer for Let's Make A Deal.  Realizing that a reality awards could be done with the right team, they've partnered up with Mark Yawitz of RealityWanted.com, the top casting site in reality television, to form the RealityWanted Reality TV Awards.  The event will take place on April 11, 2013 at Greystone Manor in West Hollywood, California.

The goal of the awards is not just to acknowledge the talent and the stars of reality television, but to "really recognize the teams behind the shows," said Kristen Moss. "The crews on a reality show are often more beat up than in scripted television!  It's endless!  We want to give back and recognize all that has been accomplished since reality TV made it's debut."  Categories such as Bad Ass Crew, Best Judging Panel, and Most Dynamic Cast will do just that.
All of the categories are posted at www.RealityWantedAwards.com and production companies are currently submitting their shows for consideration.  After that, it will go to an industry vote. "Anyone in the industry is welcome to be part of the academy by registering at www.WeWorkInRealityTV.com" said Andrew Ward.  "The industry vote will narrow down each field, throughout the month of February, to the top 5 nominees."  Starting March 4th and lasting through April 8th, the voting will become open to the public. The winners of each category will be announced during the 3 hour awards party on April 11th.

To stay on top of what's happening with the RealityWanted Awards, follow them on Facebook and Twitter @RealityAwardsTV.  Mark Yawitz, co-founder of RealityWanted, revealed that a public voting platform will be integrated into social media once the voting goes public.  And, of course, the place for all of the RealityWanted Awards info is the site itself RealityWantedAwards.com.  "The website has a ton of information about how to get tickets, how to become a sponsor, press passes, info for the red carpet and more." said Moss.