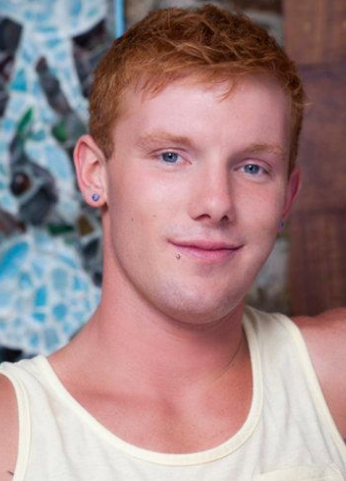 by Gina Scarpa
Much of The Real World: St. Thomas, thus far, has focused on the rocky relationships of both Trey and Laura, and Marie and Robb. On last week's emotionally charged episode, Marie's behavior started to eat away at Robb and he coped by injuring himself, a behavior we've seen from him in the past. Watching it play out on television, Robb realized that he needed to make a change and says the fans have been positive and supportive. We talked to him about that and more this week in our exclusive interview.
Q. Gina, RealityWanted: Tell us a little about your experience auditioning for The Real World and what made you want to do it.
A. Robb: Truth be told, I can't delve too deep into the audition process but I never watched too much of the show back in the day. I caught an episode here or there but my mom told me to try out. I didn't think I had any shot of making it! Sure enough, after all the months of the process, I made it. I found out on my birthday too, which was cool! My process was very tough and go, but yeah. I lucked out!
Q. Gina, RealityWanted: How did you feel about St. Thomas as the location for your season?
A. Robb: I'm not gonna lie, when I found out, I was ecstatic! After like a week to two weeks, I wanted to go out and everybody wanted to stay in. I had been to every place like eight times already. It was beautiful, the beaches were amazing, and it rained maybe ten minutes at a time. The nightlife wasn't that great. St. Thomas itself runs off of tourism for their income so if cruise ships aren't there, the entire place basically shuts down.
Q. Gina, RealityWanted: Was it tough to live on an island by yourselves? You couldn't go anywhere without calling for a boat so you were kind of stuck there at times.
A. Robb: There are definitely pros and cons. When I go a little crazy like in last week's episode, if I could've taken a stroll down the street, I probably would've calmed down. Being so isolated and stuck, you go a little island crazy. But it was also super cool. You'd wake every morning, or sometimes wake up drunk, and you're like, "There's a sea in my front yard." That's pretty cool! We'd have boat problems every now and then. Coordinating with the boats was a little tough.
Q. Gina, RealityWanted: This season has focused a lot on your relationship with Marie, and you two have ever said you're not really each other's types, so what drew you to her?
A. Robb: Wait, this season is about us? Crazy! No, I mean pretty much, that's accurate. If I crossed paths with Marie on the street, I probably wouldn't look her way again. I'm not her type and vice versa. That's the beautiful thing about the experience. You meet new people and experience new things. She was super cool to hang out with and she was the only other person who smokes cigarettes and drank day in and day out. We just spent a lot of time together and feelings started to formulate.
Q. Gina, RealityWanted: There was talk on last week's episode that Marie had the ability to destroy your self esteem. What did you think of your roommates' opinion of the situation between you two?
A. Robb: I guess I wouldn't say self esteem. First off, they had me asking her three different times where we stand in that episode. That happened not that frequently. It's just like, at that point, I started seeing what she was into and I realized that it's not me at all. The way we were raised and what we're into are kinda different. I wouldn't say self esteem. I was just realizing I wasn't what she was looking for.
Q. Gina, RealityWanted: Marie is a straight shooter but was there anything that you saw while watching the episodes that she said that surprised you?
A. Robb: The first couple episodes, just the way she would talk about me with the girls, she was almost kinda flattering. I'd be the first person to say I don't watch the episodes too much, maybe once if that. Like when she says, "You never know when you're gonna find a sugar daddy," it's like, "That's not gonna be me, ever." There's one part where she says , "I'm a bad bitch." That kind of annoyed me. The entire time we were there, it was super frustrating.
Q. Gina, RealityWanted: This whole season, it seems like you guys are alienating Brandon at times but he told me that he chose to distance himself. Then again, you two seem to have a pretty cool bond. Can you tell us about your relationship with him?
A. Robb: It's actually really weird. Before Brandon stopped drinking, we hung out religiously, every day. If I went into town without him, people would ask where he was and vice versa. We were best friends from day two. He was a litle removed because people were coupled off but Brandon really got along with everybody. I don't recall a time when he got into a lot of fights. Everybody loved Brandon. I felt bad the first couple episodes that people were saying he was suicidal. It's like, "That's not my Brandon."
Q. Gina, RealityWanted: This past week was a very emotional episode for you. Was it difficult to watch back?
A. Robb: It was kind of like super awkward because any time I watch one of the episodes... we get to see it the day before so we know what's going to go on... but this past episode was super embarrassing. It was super uncomfortable. That's something I wasn't proud of but at the same time, I don't wanna not talk about it like it's not a serious situation. People asked if I got help. That's the help that I got. Having to live it and watch it. I try not to make light of the situation. To answer you, it was a little uncomfortable and uneasy to watch.
Q. Gina, RealityWanted: Have you been reading any of the fan feedback about you or the show?
A. Robb: When it comes to Twitter, I never used it until I was on the show and now I love it! There has been a lot of support, a lot of positive feedback. I try and talk to everyone but when someone writes and says they dealt with something similar, I do my best to talk to people. I did a U Stream after the episode, partially to kind of explain what happened on the episode and have some kind of resolution. I've caught some negative comments but that's people's opinions. They're going to judge. If you've never dealt with a situation like that, you don't really know what that person is thinking or feeling. When someone gets negative, I thank them for watching. A lot of positives, a lot of support...
Q. Gina, RealityWanted: Any thoughts to doing more tv, or reality tv?
A. Robb: Reality tv has ups and downs. At first, it was awkward. Then it was normal. Then when I left, I was bummed. You're not just living with the roommates, you're living with the people filming you. I really enjoyed my time on the show. People ask me if I'll do a Challenge but I'll cross that bridge when I get there. I'd probably do it. I clearly can't act or read lines so if I ever did another tv thing, it would be reality. Yeah, right now, I'm trying to figure out what the hell I'm going to do with my life.

The Real World: St. Thomas airs Wednesdays at 10/9c on MTV.
(Image courtesy of MTV)

Follow Gina @ginascarpa