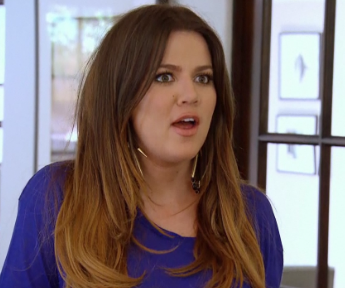 By Jessica Blackwell
Since Lamar was released from the Dallas Mavericks, Khloé and Lamar headed home to L.A. Lamar was obviously bummed, but Bruce, having been through his share of setbacks in his athletic career shared some inspirational words with him. She was home for all of five minutes before her family tried to get her to fly to New York for the opening of Scott's new restaurant. The whole family felt snubbed because she wanted to settle in for a bit with Lamar. 
Khloé felt very attacked by her family who berated her for putting her husband first. She got really stressed out but then she made a good point. Her sisters tried to tell her to stop putting so much pressure on herself trying to be Lamar's everything, but neither of them can say they have a good stable relationship, so she has to do what's right for her marriage. 
Bruce shared the frustrations the he was with parenting Kendall and Kylie. They don't ever want to spend any time with him, and it's gotten so bad that he gets excited when he has to spend 10 minutes with them to fill up a tire. He got so desperate to spend time with his daughters that he lied to Kendall about when her car would be ready so he could keep driving her around. 
Scott was asked to host a Sweet 16 party, so him and Rob headed to New York. He started off being slightly inappropriate, but then he realized that someday his daughter to be would turn 16. He had a heart to heart with Ashna's father and he admitted he has some things to work on before his baby girl is born. 
This week is a double header -  so stay tuned for tomorrow's episode! 
Keeping Up With The Kardashians airs Mondays at 9/8c on E! 
(Image courtesy of E! Online)