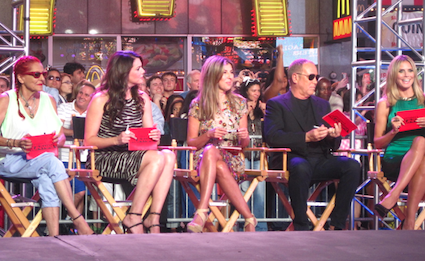 by Lindsay Strouse
It's hard to believe it's been ten years since we first heard those iconic words come out of Tim Gunn's mouth: "Make it work." For Project Runway's tenth season, the show recorded its first episode live in Times Square Friday evening.
Starting around 6:00pm, fans and press started crowding around the Times Square Triangle on 46th and Broadway, hoping to get a glimpse of the famed judges, designers and models. By 8:30pm, the show was ready to begin. Tim, Gunn, Heidi Klum, Michael Kors and Nina Garcia joined the Top 16 designers in a toast to what I'm sure will be another exciting, dramatic, and fashionable season.
Tim Gunn ensured the contestants that there will be drama and difficult challenges, but that it will hopefully be the best season yet. And with that, the lights dimmed, the music started and the models were set to walk.
Guest judges included actress Lauren Graham and fashion designer Patricia Field. The designers' first challenge was to create two looks-one at home and one at Parson-and all for under $100.
It wasn't announced which pieces belonged to which designer, so while the judges wrote down notes, the rest of us were left to look on with unbiased eyes. There were definitely a few pieces that stood out for me, including a delicate cream-colored dress with floral details and a classy high-neckline.
And then, of course, there were the pieces that fell flat and the ones that literally made me say, "Are you KIDDING me?"(See bubble dress and a horribly fitted Little Black Dress below)
At the end of the first run, Heidi announced that because of the uncertainties that come with Live TV, they had to shoot the entire show twice. Lucky for us on the side, that gave the fabulous Tim Gunn a chance to watch the show from the side. Unfortunately, he wasn't willing to comment on the show, but was nice enough to offer me a warm welcome and picture for the scrapbook.
Project Runway premieres Thursday, July 19 at 9pm EST on Lifetime.
Follow Lindsay on Twitter @LindsayStrouse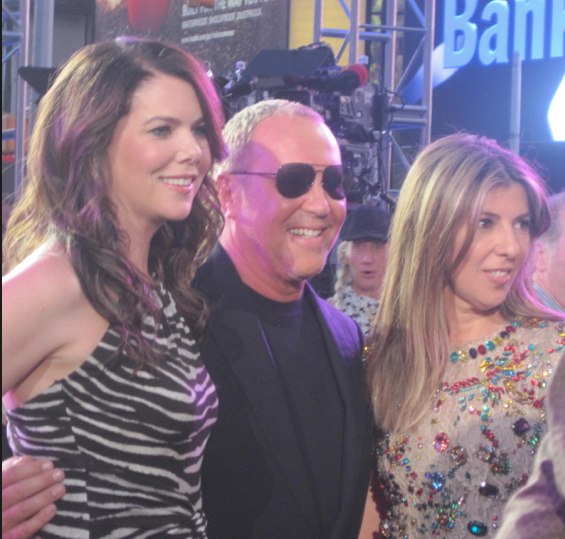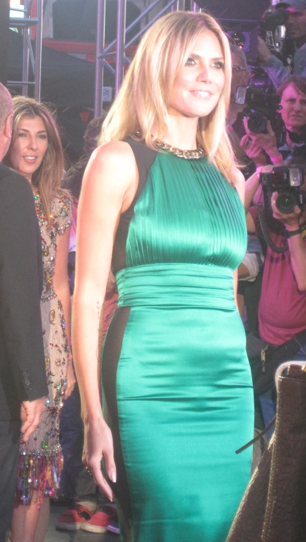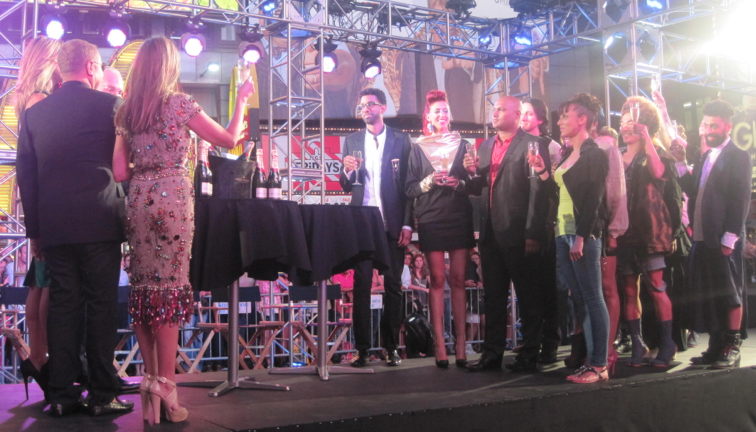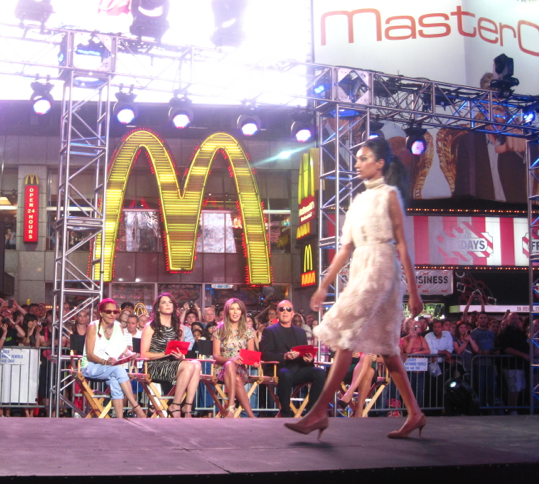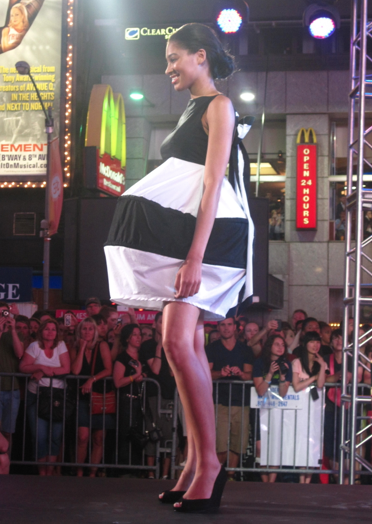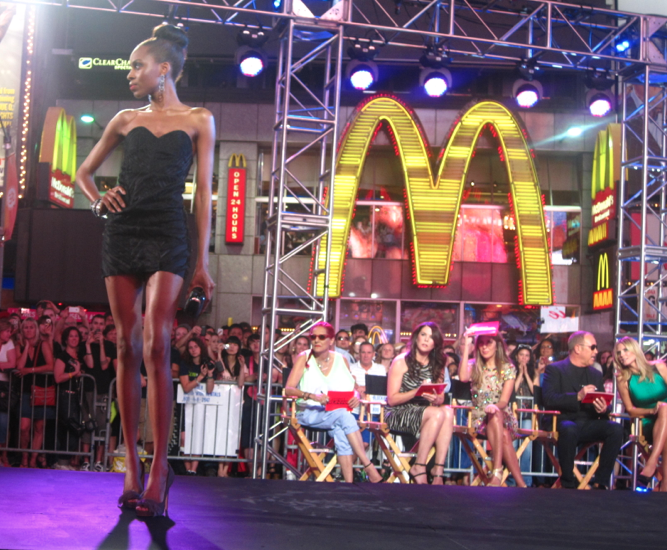 (Photos courtesy of Lindsay Strouse)