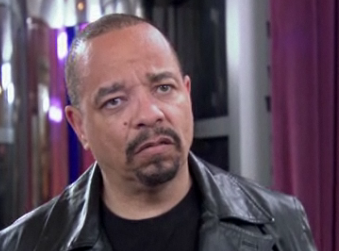 by Gina Scarpa
This week on Ice Loves Coco, Ice decides that it's time to pick up the mic again and get on stage. Of course, Coco is planning on accompanying her man to Atlantic City but there's an issue - her sister Kristy is having a fashion show for her line of tutus for kids on the same weekend of the show.
This separation is going to be a lot harder on both of them than perhaps either of them anticipated. Over the time that they've been together, Ice and Coco try not to spend any more than 24 hours apart from each other, which is pretty impressive. Ice has his business partner Mickey to keep him company and help him as he reviews his lyrics and channels his former rapper self. He struggles with his words though, not because he doesn't have it in him anymore but because he's too busy thinking about missing Coco.
Out in Arizona, Coco takes some time away after trying to control a group of screaming, hyper children to video chat with her husband, promising to make it back in time to see his show. The fashion show ends up going off without a hitch and the kids are adorable in their little ballerina outfits!  Things go so well that a buyer offers to carry Kristy's line in the mall.  Success!

Back in Atlantic City, Coco makes it back just in time to watch Ice kill it on stage for his fans.  Some long, overdue snuggling takes place when the show is over back in their penthouse.  You gotta admit - they're so cute together!

Ice Loves Coco airs Sundays at 10:30/9:30c on E!
(Image courtesy of E! Online)

Follow Gina @ginascarpa and "Like" her on Facebook!