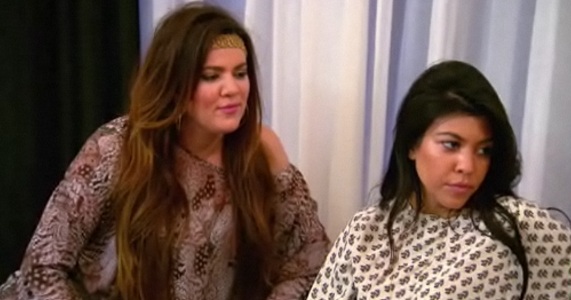 by Danae Young
This week on Kourtney and Kim Take New York, Kourtney and Kim took a girls trip while the boys had a wild night in Canada. 
Kourtney and Kim went to work out and the paparazzi stood outside taking pictures of them through the windows. They are mad they literally never get privacy. It's not exactly a secret that when you're super famous the paparazzi will follow your every move. 
Kourtney and Kim decided to take a quick trip to a quiet bed and breakfast in Connecticut to try and get a little privacy. 
Kris got offered some good money to make an appearance at a club in Toronto, Canada. He convinced Scott to go with him. 
Scott started drinking as soon as they got to Canada. I'm sure if he had it his way he would've been drinking the entire way there, too. 
At the club the boys were drinking…A LOT. The girls had to find out through Twitter that they were even in Toronto. Tisk, tisk boys! You should know not to defy the Kardashians by now. 
Scott was a whole other level of drunk that night. The next day he was not feeling so hot. He went through all of that just to prove to Kris that he isn't whipped. I'd say he tried a little too hard. 
Kourtney and Kim were both upset that the boys didn't tell them where they were going. However both of them were nice enough to apologize and agreed they should've just told them where they were going. 
Watch all new episodes of Kourtney and Kim Take New York Sundays at 10/9c on E!
(Image courtesy of E!)
Follow Danae @danaeyoung