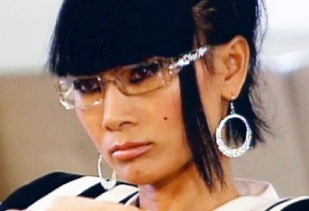 by Mike Bandy
Last night's season finale of Celebrity Rehab focused on the patients preparing for graduation from rehab. At the final process group, Dr. Drew wanted everyone to share their concerns for their peers when it came to staying sober. Jessica said that she was only concerned for herself, because she really wanted to smoke weed. She doesn't think that pot is going to kill her, and she still maintains that she doesn't want to go to sober living.

Jeremy was concerned for Michael, especially with the chaos that seems to surround him, and Bob Forrest echoed those concerns, stating that he knows Michael will end up in jail. Bob also said that he expects everyone to use again, but has high hopes for them all. Dr. Drew was concerned about how all the patients would transition back to their normal lives.
For the next part of preparing for graduation, three former patients; Eric Roberts, Jason Davis, and Rachel Uchitel, came back to tell their stories of sobriety and wish the patients luck. Eric was addicted to marijuana and had a really tough time in rehab, but told Jessica that if she could get through the first 30 or 40 days without it, she'd see the light at the end of the tunnel. Jason had just gotten 40 days sober, after going to sober living, and Rachel, who was addicted to painkillers, said that her life was now about dealing with her problems rather than running from them. Overall, it was a positive experience for the patients, and it allowed them to see that long term sobriety is definitely possible.
The next day was graduation day! Dr. Drew asked everyone to write letters to their addictions to say goodbye, which they had to read aloud (and then burn) at the ceremony. Sean was first, and in her letter she admitted to alcohol having won over her, but that she's giving it up for good. Dr. Drew said that it was fun taking care of Sean. Bai was up next, and she read an emotional letter to alcohol, calling it her "secret lover", and said that she would not let it destroy her anymore. Dr. Drew told Bai that she affected everyone in the group, and that they'd all take a little of her with them. Bai thanked everyone for making her feel at home.
Amy was up next, and her letter talked about how she'd been friends with drugs and alcohol for a long time, but they've spun a vicious cycle for too long, and it was time to say goodbye. Amy expressed that she was resistant to being in rehab at first, but eventually found that it helped her. Michael was next to go, and his letter talked about how he lost focus and control, and that drugs and alcohol led him so far off course, but that it wouldn't happen ever again. Dr. Drew said that the people in Michael's life act like heroin, and Bob said that he had given his kids a gift by coming to rehab.
Steven was up next, and his letter said that he was scared to leave rehab, but that drugs had kept him from moving forward, and he was ready to say goodbye. Shelly said that Steven had come so far in 3 short years, and to just imagine how much further he could go. Dwight was next to go, and he was very emotional as he said that he hadn't been good to himself. His letter was addressed to himself, and said that it was time for him to forgive himself. Dr. Drew said that his disease had a dramatic effect on his life, but that he was a good person.
Jeremy was next, and Dr. Drew thanked him for being an example of what addiction can do to a person. Bob said that Jeremy never dealt with the issue of how he feels, and just tried to change his physical appearance instead. Jeremy's letter said goodbye to compulsion and loneliness. Jessica was last up, and Dr. Drew urged her to seek sober living, but in her letter, she said that weed had numbed her pain, but if she'd never met up with it, her life would be so much better. At that point, the ceremony ended and everyone was released.
Dr. Drew said that the patients have struggled, have resisted, and have grown. They all had a life changing experience that will stay with them, but their journey is just beginning, and there will be dark days ahead. Inevitably, some will relapse, but he won't give up hope for them, because they're all worth fighting for.
In two weeks, a special episode of Celebrity Rehab will focus on everyone from season five and how they've been doing since leaving rehab. Here's hoping that they're all on the right path!
(Image courtesy of Vh1)