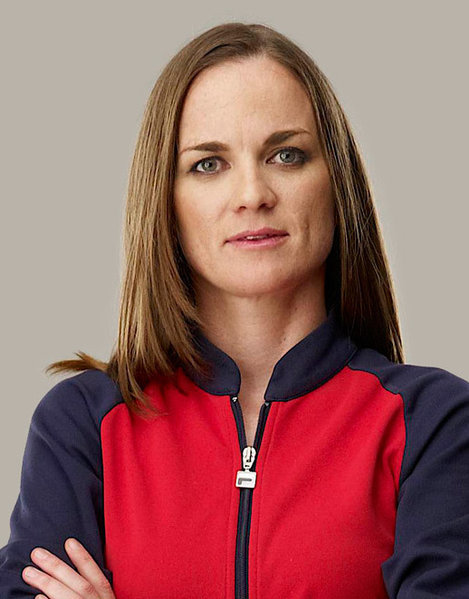 By Lindsay Strouse
Think impressing the judges is hard for these designers? Trying impressing them when they're your client, too. Last night on Project Runway, the remaining 13 contestants were given the challenge of dressing Marie Claire fashion editor and judge, Nina Garcia, in a look she could transform from office-wear to evening-wear. While some designers really impressed Nina, others failed miserably. The judges narrowed down the bottom scores to Julie and Cecilia, but it was Julie who was told to pack her bags.
Today, Julie spoke with RealityWanted in a conference call about her time on the show:
Q. Lindsay, RealityWanted: It seemed like the atmosphere in the workroom was at an all-time low last night trying to impress Nina. How did the pressure shift for you?
A. Julie: For me, every challenge was insanely hard. For this challenge, it was harder because of the time. I was happy with what I made, and I had a good time overall.
Q. Lindsay, RealityWanted: Cecilia was starting to look really dejected when it came down to the two of you. Were you surprised when you were the one sent home?
A. Julie: I was actually surprised that I was on the bottom with that garment. It is a contest, so you have to also take that into consideration. Who they choose for the top and the bottom is always interesting. Kimberly was definitely the clear winner, but I was surprised some people weren't in the bottom. Bedazzled Josh's dress kind of looked like a power ranger or fast-food from the future.
Q. Do you think the color blocks on your garment were a good representation of your aesthetic and is there anything you would have liked to change?
A. Julie: I think it was representative of my aesthetic right now, but it might change. As for what I would have changed with my garment, I left my buttons at Mood, so I was kind of upset about that. It would have been more representative of a coat, and it would have looked more like a dress coat, so that would have given it more closure.
Q. What were your thoughts when the judges were giving you feedback?
A. Julie: Personally, I wasn't buying it. I didn't feel the comments matched the garment.
Q. Did you watch the show yesterday and see Cecilia's thoughts about not wanting to be there?
A. Julie: I feel like [the judges] made the comments. It was Heidi who made the comments that it didn't seem like she wanted to be there. I didn't hear the comment Cecilia made so I can't really answer that question.
Project Runway airs every Thursday at 9/8c on Lifetime.
(Image courtesy of Lifetime)
Follow Lindsay on Twitter @LindsayStrouse