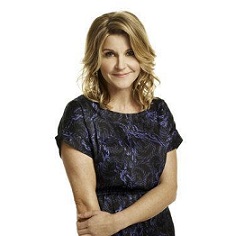 by Gina Scarpa
Whether Melissa Rapp contributed lyrics on this week's episode of Platinum Hit was almost besides the point. After losing this week's challenge with Jes, the two stood in front of the panel, and got ripped apart - but Melissa wasn't having it. She fired back at Kara Dioguardi, telling her to check her attitude. Melissa was eliminated from the competition and today, we spoke to her in an exclusive interview about her time on Platinum Hit.
Q. Gina, RealityWanted: What was your songwriting and performance experience prior to Platinum Hit?
A. Melissa: Well, I really have been writing songs for... wow, at least 15 years. I've been performing my whole life, but I started performing a singer/songwriter right after Stanford. I've been doing it for years.
Q. Gina, RealityWanted: What made you want to try out for the show?
A. Melissa: I guess because I really learned to respect the craft. It is a lifetime pursuit. You can always get better at it. My goal, in life, is always to leave one song behind that has longevity. I've devoted a lot of effort to this. I had actually not watched reality tv much at all, working and being a musician. I don't have too much time for tv. I heard it was like Top Chef, which is more about the craft. I thought it was legit.
Q. Gina, RealityWanted: One great aspect of the show is that you get to perform your music in front of some really impressive judges. Did you have a favorite?
A. Melissa: I mean, every guest judge was really an honor to perform in front of. Donna Summer was like a huge ray of sunshine. She gave us all a pep talk, just out of the goodness of her heart. Because it was such an intense filming process, someone like that was really wonderful to meet. Singers/songwriters like Natasha Bedingfield, Ryan Tedder... it was definitely good to hear their feedback and see how they reacted. They're the kind of people I'd like to be co-writing with in my real life.
Q. Gina, RealityWanted: Were there contestants that really stood out to you this season and that impressed you?
A. Melissa: Yeah, I would say the first thing that catches my attention in music is vibe and their essence. I enjoyed writing with Sonyae because she does, lyrically, think out of the box. She pushes herself more than others and avoids cliches. I try to avoid cliches myself.
Q. Gina, RealityWanted: This week, you came under fire for not contributing lyrics to Jes's song but is that true or is that just the way it appeared?
A. Melissa: Unfortunately, the way they set up the show, they have to send someone home. They had some serious editing. They can really create anything that they want to happen. Every line that she can claim was hers came out of discussion from both of us. It's unfortunate that the show encourages people to tear down each other. That's not my style. I feel I did contribute to the song, as much as she was allowing me to. I've written hundreds of songs and put out albums. I can easily handle finish writing a song.
Q. Gina, RealityWanted: I thought it was kind of cool that you stood up for yourself to the judges but looking back on it, do you wish you handled it a little differently?
A. Melissa: Well, because they have all the power with the editing, any way that you act on that chopping block, you're putting yourself at risk. I'm proud of myself for speaking up for myself. They had us up there for a couple hours and then, they edit it down to two minutes. They really keep grilling you. Kara, in particular, just loves to sort of torment people up there. I'm glad I told her, "Don't give me an attitude. This is not fun up here."
Q. Gina, RealityWanted: Is there anything that you took away from your experiences on the show and back into your music?
A. Melissa: Yes, I took a lot of lessons away. In my real music, in life, it's funny because the best songs I've written have come out of true inspiration, without time limits or categories. As much as they tried to make the challenges real life songwriting collaborations, they were very much determined by what might make an interesting tv challenge. Coming home, having my instruments and being able to write from my heart... I've been really enjoying getting back to that side of my songwriting.
Q. Gina, RealityWanted: It must be hard to really deliver on a television show when you're given rules and time limits.
A. Melissa: Oh, for sure! You sit in a van for 7 hours and then you get out to get your next challenge and it's like, "Okay, now produce." The whole reason I discovered songwriting was about letting go and this was a very different experience for me. I was rather traumatized.
Q. Gina, RealityWanted: What are you up to now? Are you recording any new music?
A. Melissa: Definitely! Right before I left, I released an EP called "Just LIke That". I'm currently recording a whole new batch of songs. It taps more into my roots and has reggae undertones. We've got some great players on it. The songs are strong and I can't wait to release it. I have a website, melissarappmusic.com, and people can find me Facebook and Twitter. I have a lot of stuff up on my website. People can check out for themselves to see if I'm a good lyricist or not. I think they'll be pleasantly surprised!

Platinum Hit airs Mondays at 10/9c on Bravo.
(Image courtesy of Bravo)

Follow Gina @ginascarpa and "Like" her on Facebook!