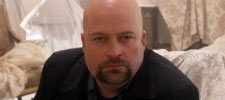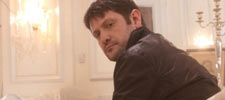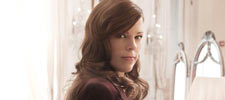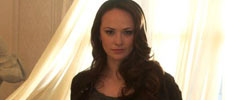 Story by: Chad Alan
Milton School - Alton, Illinois
Although the Milton school has been closed since 1984, former students and staff seem to still be hanging around in a paranormal kind of way.  The biggest presence seems to be of a young girl who they call Mary.  Mary is said to have been raped and murdered by the school janitor, who later hung himself after leaving a note saying he was indeed the murderer.  Not only has Mary been seen in windows, walking down the hall, and found trying to hold visitor's hand, but a man who is considered to be the former Janitor, has shown himself in many forms around the now abandoned building.   Footsteps, strange smells of cigars and bumble gum, and feelings of being choked have been the other paranormal items reported by visitors and caretakers.
TAPS co-founders Jason Hawes and Grant Wilson started their investigation out in the girls shower area where the young student named Mary is said to have been murdered.  This area is considered the "hot spot" of activity.   Jason and Grant heard a few noises that caught them by surprise and tried their best to recreate the noise or locate where it may have come from but could not track the activity.  They moved down the hall to the boys' locker room area and out of nowhere a loud noise and spark went off as if something had shorted out, just as they were in the middle of their EVP session.   Both Jason and Grant were blown away by the experience, pun intended.  The gymnasium was the next spot for Jason and Grant to investigate where reports of a man walking up on the catwalk has been reported, as well as, faces in the upper windows looking in.  Nothing to report except that the both believed that the catwalk was not a spot where someone could easily come and go and the windows were way too far up for someone to be just looking in from the outside.
Joe Chin and Britt Griffith spent some time in the boys' locker room area and were greeted by someone or something walking upstairs above them.  They ran up the stairs but found no one around.  The footsteps were very audible by the viewer and certainly supported the reports by the current caretakers.  They headed over to the girls locker room area and as they were talking something "shushed" them.  Not long after this an audible moan got their attention.
It was Amy Bruni and Kris Williams turn in the girls shower area.  They decided to split up, with Amy manning the girls shower room while Kris headed over the boys locker room area.  Amy began her EVP session offering up some candy to try and get the attention of Mary, who seemed to try and make contact with her by a couple of bangs on the wall behind her, right in the spot where she was murdered.  They headed to the boiler room where people have seen shadowy mists and have felt that they were being choked or that their chest was being pressed in.  Amy seemed to have felt these sensations earlier in this area when they were setting up the equipment.   Kris began an EVP session and during this time, Amy saw a small light appear then go away.  This light has also been reported before by others.  Could it be ghosts trying to show themselves?  They did not have any additional experiences.
All the items reported earlier were shared with the client and no new material was captured by the audio or video equipment, with an exception of this strange explosion type noise that sounds like something that would come from a video game.  The team seemed to be impressed with their experience at the Milton School and Jason and Grant felt that it was haunted.
Ghost Hunters airs Wednesays at 9/8c on Syfy.  Check your local listings, especially since the HD channels offer different times for the show.
(Image courtesy of Syfy)