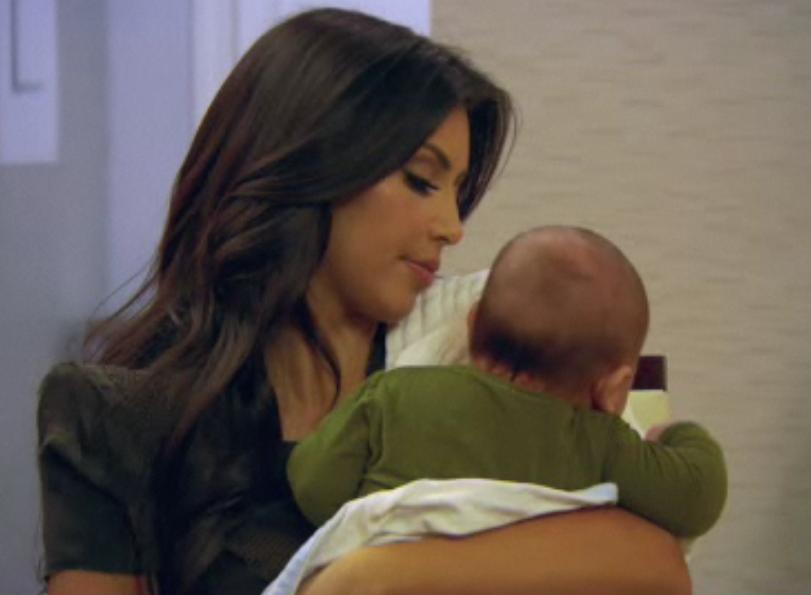 by Danae Young
This week on Kourtney and Khloe Take Miami, Kourtney is in denial about Scott's late night partying.
Kim thinks Mason is so cute and she totally wants a baby.
Kourtney has realized how perfect her life is with her perfect child and a perfect boyfriend, or so she says.
Kim and Kourtney went furniture shopping for Dash. While they were there, Scott called Kourtney asking if she could watch Mason while he went to a business meeting. Kourtney had an important meeting to get too as well so Kim offered to be nanny for the day.
After a day of changing smelly diapers and ruined clothes from baby drool, Kim didn't seem like she was in that much of a hurry to be having any babies.
Scott expressed to his friends how happy he is with Kourtney and Mason in his life. That's definitely a good sign!
At almost 1 a.m. Scott was still out clubbing while Kourtney and Mason were at home.
Kim and Kourtney's friend Jonathan came to Miami to visit so the two girls took him out to a nice dinner while Scott was, once again, out at the club.
Kim expressed her concerns about Scott's new club lifestyle and Kourtney was pretty offended.
Kim offered Jonathan some of her wine but when when she went to go get them, they weren't there. Kim asked Kourtney to see if it was Scott and Scott said he never saw the wine… suspicious.
Scott wasn't home the next morning until 6 a.m. smelling like smoke and alcohol. How attractive.
At Dash, the girls were talking about how they saaw scott out and Kim overheard them. It turns out he has been going to clubs other than his own.
Kim went home and told Kourtney and Kourtney got upset because she feels like her family never approves of Scott.
Kourtney went to the balcony to find the two bottles of Kim's wine that mysteriously disappeared. She called Scott wondering why he lied and he totally blew her off.
Kourtney told Kim about all of it and Kim thinks Scott needs help.
Watch all new episodes of Kourtney and Khloe Take Miami Sunday nights at 10/9c on E!
 
(Image courtesy of E!)

Follow Danae at twitter.com/danaeyoung
 
For more Kourtney and Khloe Take Miami links, visit SirLinksALot.net