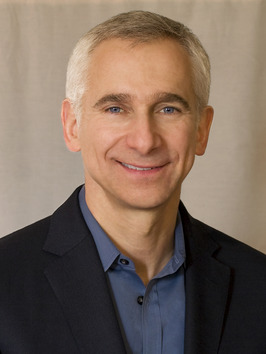 by Chandra Clewley
Senior Vice President of Programming and Production at The Food Network, Bob Tuschman is a critical member of the judge's panel on The Next Food Network Star. Mr. Tuschman admits that until The Next Food Network Star aired six seasons ago, his last appearance on stage had been in Romeo and Juliet during his college days. He had mostly been doing the" behind the scenes" executing until he was asked to audition and then won the opportunity to become a judge.  His clear, concise, business acumen is felt on the show, and undoubtedly off the show over at The Food Network. Bob Tuschman not only has the natural ability to understand the business of creating a top rated show, but also the uncanny talent of picking people out that America wants to watch. Mr. Tuschman spoke with Reality Wanted today about what exactly it takes to be The Next Food Network Star.
Q. Chandra, Reality Wanted: On the show last night, it was mentioned that you discovered Rachael Ray. Is this accurate?
A. Bob:  Discovered is always a weird word to me, but I did bring her into the network.  I had received a call from a media colleague who had been driving through Albany, and heard her on a local radio show. He didn't know who she was and knew nothing about her but heard this woman that he thought was pretty fun on a show and her shtick was that she did 30 minute meals. I had been trying to find someone that I thought could speak to a broader audience than a lot of our very high end restaurant chefs were doing. I liked the idea that it was very practical. I didn't know her background anyway, and I tracked down some books she had published, mostly in the Albany area. Obviously, she was very attractive; I liked her recipes, so I called her publisher and called her in. When she walked in the door, I thought she was filled with energy, fun and charisma and we basically signed her on the spot. 
Q. Chandra, Reality Wanted: What exactly is "star power" and what do you look for?
A. Bob: I think Star Power is a combination of a lot of personality attributes. I think it starts with passion, energy, warmth, relatibility, excitement, charisma. Literally, there is a light in someone's eyes. I always equate it to when a person walks into a room and you can't take your eyes off of them. Rachael definitely had that. I felt that when I met Giada (De Laurentiis), her personality is so vibrant. I look for that vibrancy and that electric in anyone I meet. 
Q. Chandra, Reality Wanted: Getting to the cast of Season 6, what are your opinions on the different chefs?
A. Bob: What I always love about this contest is that you can never predict how someone is going to act under the lights, with cameras, with the stars that are staring at them. The people that we have the greatest hopes for coming in sometimes buckle first off. Alexis (who was eliminated in the first episode), for example, when we brought him in, he was so funny, really quick witted, incredibly likable, big personality, none of which you got to see on the episode. He really just couldn't muster any of that for the cameras. It was really disappointing because I had really liked him before he came in. I would say the same for the other 2 that were in the hot seat. Das is an incredibly charismatic, charming young guy who came off kind of cool, impressed with himself and I didn't think he was as likable as before we put him in the show. And Darleen, who was a fireball, came into the show and seemed confused and unsteady on her feet. 
Q. Chandra, Reality Wanted: How would you say the Season 6 cast differs from past seasons?
A. Bob: I think this is a really interesting cast, I think they are much more culinarily accomplished as a whole then before, but they still have a wide range of backgrounds which is what we like.  You have Serena who is a Manhattan lawyer, never went to a day of culinary school but really is a very accomplished cook from the recipes she learned from her family from Italy and then you have Dzintra who was trained in Paris at the Cordon Bleu. I love having that huge range of backgrounds because you never know where your next star is going to come from. They are not necessarily going to be the finest trained chefs in the world because cooking is only half the competition, their personality, their presence on camera and their charisma and their ability to teach is the other half.
Q. Chandra, Reality Wanted:  How important is the quality of food, and what kinds of recipes are you looking for?
A. Bob: I would say at this point we are not looking so much for the exact recipes we would expect them to do if they were to win later on, at this point we are looking for somebody who is creative in the kitchen and can execute the ideas that they have, flawlessly. That could be simple home cooking but for example Dzintra, those aren't things I would make at home but they are delicious and she is a really fantastic cook.  The difference here is that cooking is only half the battle. You can be the most accomplished chef but that will only get you half the way and you won't make it through.  The personality, skillfulness in communicating is equally important.
Catch an all new episode of The Next Food Network Star on The Food Network, Sunday 9/8 c
(Image courtesy of The Food Network)
Follow Chandra at twitter.com/ChandraClewley
For more The Next Food Network Star links visit Sirlinksalot.net