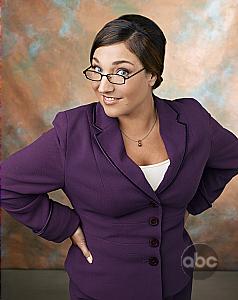 "Baulisch Family" - Dorothy and Kip Baulisch of Papillion, Nebraska, are deaf parents raising four hearing children. They rely too heavily on their eldest daughter, Melissa (18), who understands sign language, as a surrogate "hearing" parent, and it's put a huge strain on her relationship with them. She's giving up her youth to be a full-time interpreter in her own house. The three youngest daughters are nightmares - Jessica (8) and Jennifer (7) challenge their parents to the point where they simply give up trying to control them; the youngest daughter, Kristin (5), ignores her parents completely because she can't understand what they're saying, and constantly throws temper tantrums. On a typical evening in the Baulisch household, it takes Kip and Dorothy at least three hours to get the younger girls to bed, as they run amuck through the house, refusing to settle in.

When Melissa has the opportunity to confront her parents, she becomes so frustrated that she storms out of the room. Jo brings Dorothy, Kip and Melissa back together to begin a plan of attack, but can she close the communication gap to bring the Baulisch family together? "Supernanny" airs FRIDAY, DECEMBER 26 (9:00-10:00 p.m., ET) on the ABC Television Network. (Rebroadcast. OAD 10/10/08)

Nick Powell is the creator and executive producer of both the American and British versions of the show. Nick Emmerson and Holly Wofford are executive producers of the American version. "Supernanny" is produced by Ricochet, Ltd.

"Supernanny" is broadcast with Spanish subtitles via secondary closed captioning. This program carries a TV-PG,L parental guideline.
(Photo courtesy of ABC)