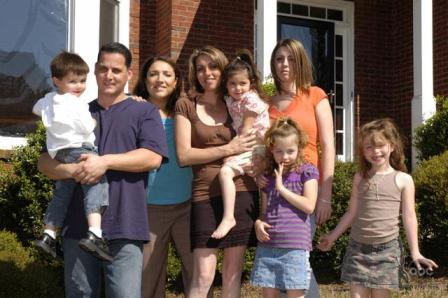 "Winter Family" - It's practically summertime in Georgia, but the Winter family is living in a perpetual storm. Mom and Dad moved the family from New York to Marietta where they thought it would be an easier life. The family has lived in their new home for just over two years, but they're still fish out of water here in the Deep South. Dad finds it hard to trust any of the kids, but especially his eldest daughter, Kristin, a teenager in an unfamiliar place. She is on the verge of turning seventeen, and her father still doesn't trust her new friends. Dad needs to come to terms with the fact that his little girl is growing up and repair his relationship with her while she's still under his roof. The four younger children are out of control and run away whenever the door is unlocked. Can Supernanny bridge the gap between father and daughter and also help the whole family get back on track? Find out when "Supernanny" airs FRIDAY, OCTOBER 24 (9:00-10:00 p.m., ET) on the ABC Television Network.
Nick Powell is the creator and executive producer of both the American and British versions of the show. Nick Emmerson and Stephanie Schwam are executive producers of the American version. "Supernanny" is produced by Ricochet, Ltd.
"Supernanny" is broadcast with Spanish subtitles via secondary closed captioning. A TV parental guideline will be posted closer to airdate.
(Photo courtesy of ABC)