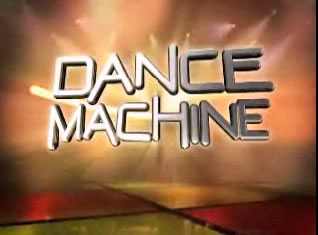 Competitors this week include a 70-year-old grandmother, on "Dance Machine," the show where ordinary people who are extraordinary dancers mambo and jive their way to cash and a coveted title, FRIDAY, JULY 4 (8:00-9:00 p.m., ET) on the ABC Television Network. Jason Kennedy of E! News is host.

Each episode features six real people from all walks of life who will face off in a series of one-on-one "dance-offs" to the most popular songs of all time. By the end of the evening, just two finalists will be left to challenge each other for the honor of being crowned that night's "Dance Machine" - and to take home $100,000 in cash. DJ Rodney Perry spins the tunes.

contestants:

** Vince Harper, 50, a car salesman from Long Beach, CA

**Caroline Limata, 33, a graduate student from Lafayette, CA

**Nathan Barnatt, 26, a gravedigger from Milford, MA

**Arthur Ross, 25, a costume designer from Costa Mesa, CA

**Nina Diamante, 70, a grandmother from Mexico City, Mexico

**Oscar Ledezma, 25, a sales rep from Tuscon, AZ

"Dance Machine" is from RDF USA. Greg Goldman, executive vice president of development and current for RDF USA, is creator and executive producer of the show. Chris Coelen of RDF, as well as Brian A. Veskosky of Metro Entertainment, are executive producers. The show is filmed before a live audience at CBS Television Center.
   
"Dance Machine" is broadcast with Spanish subtitles via secondary closed captioning. A TV parental guideline will be posted closer to airdate.