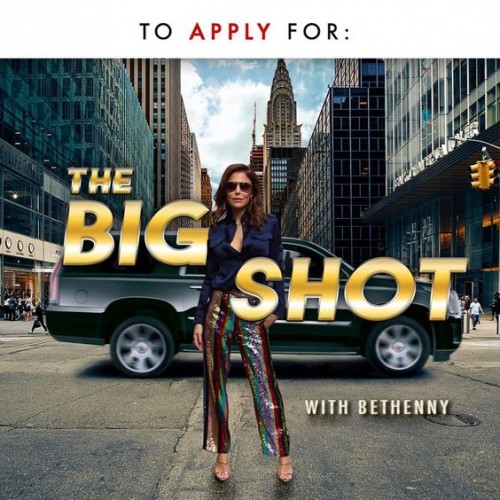 The new HBO Max competition series "The Big Shot with Bethenny" from MGM Television, Mark Burnett, and reality TV veteran and producer Bethenny Frankel is now casting the next generation of entrepreneurs to compete for the coveted position on Frankel's executive team. 
"Frankel is a self-made businesswoman, TV producer, multiple New York Times bestselling author, and mother," according to an HBO Max press release. She's also "the Founder & CEO of Skinnygirl, a lifestyle brand offering practical solutions to women, and former star of the popular Bravo series 'The Real Housewives of New York City.' In 2011, she was named one of the Top 100 Most Powerful Celebrities by Forbes."
Frankel announced, with hesitation, her new show "The Big Shot with Bethenny" is now accepting casting applications for the upcoming competition series.
"I have hesitated to post about this application process given this terrible crisis our nation is facing.
.
Yet, I came to the realization that we will, at some point soon, need to return to a new normal, rebuild our lives, and to restore our faith in our society," Frankel said in her Instagram post. 
HBO Max ordered the season of eight and "through a series of real-life tasks and challenges, each aspiring mogul will be tested to see how far they can push their creativity and determination to rise to the top," in each half-hour episode. 
"I am looking to and for the future...I want to pay it forward and give someone the opportunity to carve their own path to success by truly taking them under my wing. I also want the audience to see how they can come from 'A Place of Yes' and make their business dreams come true once we enter the "new normal" in the coming months.
Please join me on a journey to become THE BIG SHOT," Frankel added in her Instagram post. 
To apply to "The Big Shot with Bethenny" casting call go to: thebigshotwithbethenny.castingcrane.com
Photo credit: Bethenny Frankel/Instagram