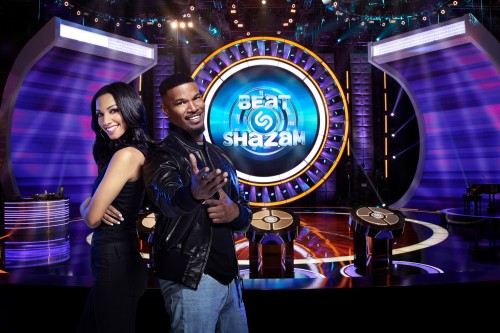 FOX announced the renewal of the musical game show "Beat Shazam" for season four. Jamie Foxx will return as host and executive producer along with his daughter Corinne Foxx returning as deejay. 
"The interactive music game show pits three teams of two against the clock and each other as they attempt to identify the biggest hit songs of all time. In the end, the team with the most money banked will outlast the competition and go against Shazam, the popular song identification app, for the chance to win one million dollars," says the FOX press release. 
No further announced have been made in regards to celebrity guest stars, but previously feature celebrities include celebrity guest stars, including Mariah Carey, Shaq, TLC, Snoop Dogg, Odell Beckham, Jr., Michael Bolton, and Smokey Robinson.
A premiere date has yet to be released, but this Sunday Jamie Foxx be a guest panelist in season three of "The Masked Singer" premiering February 2 (10:30-11:40 PM ET/live to all time zones), immediately following Super Bowl LIV on FOX.
Photo credit: FOX