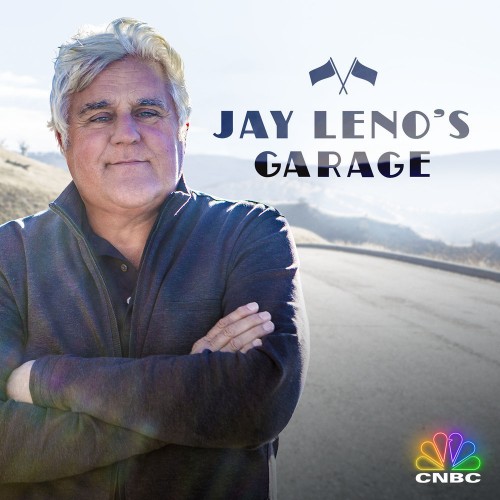 CNBC announced Jay Leno is back in action with an all-new season of "Jay Leno's Garage" premiering August 28th.
"The series returns for its fifth season with eight new episodes featuring the legendary comedian and his fearless friends as they get behind the wheel of some of the most badass machines on the planet," says CNBC's press release, "Whether it's a cult classic, an iconic ride or one of the most ridiculous vehicles ever made, Jay takes viewers on the ride of their lives."
Season 5 special guests include John Travolta, Matt Damon, Martha Stewart, Billy Joel, Keith Urban, Avril Lavigne, Tim Allen, Jim Jefferies, Jeff Dunham, and a rare appearance by Charlie Sheen.
Comedian Kevin Hart joins Jay in the season premiere in an outrageous off-road vehicle and a near-deadly ride. "Also in the season opener, Jay explores some of the world's toughest vehicles. He puts Storm-chaser Reed Timmer's "Dominator" stormproof vehicle to the test against a jet airplane," says the press release.
The series "takes fast and furious car fans for a high-octane spin across the country with a mix of stunts, reviews, celebrity interviews and challenges." Don't miss any of it when season 5 of "Jay Leno's Garage" premieres Wednesday, August 28 at 10pm ET on CNBC.
Photo by: CNBC