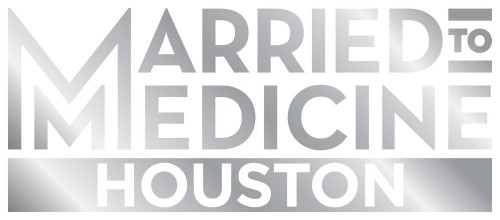 Bravo Media announced season 7 of "Married to Medicine" will premiere September 8th. This season, Dr. Jacqueline Walters, Dr. Simone Whitmore,Dr. Heavenly Kimes, Toya Bush-Harris, Quad Webb, Dr. Contessa Metcalfe, Mariah Huq return and are joined by new friend Buffie Purselle.
Buffie Purselle "is a new friend to the "Married to Medicine" crew and as the wife of psychiatrist Dr. David Purselle, she takes her MrsMD very seriously," says Bravo's press release.
In season 7, the doctors and doctors' wives of Atlanta start new beginnings with no shortage of drama. Dr. Jackie is building a brand new practice and moving to a new home while focusing on rebuilding her marriage with Curtis. Dr. Heavenly and Damon work to expand their medical business opening a surgical practice.
Dr. Simone and Cecil remain a family unit under one roof and Cecil becomes Dr. Simone's Assistant. Toya and Eugene are wanting to grow their family while Mariah and Aydin are embracing their children growing up.
There's so much to come in the all-new season of "Married to Medicine." View the season sneak-peek trailer below. Season 7 premieres Sunday, September 8 at 9pm ET on Bravo.
Photo credit: NBCUniversal