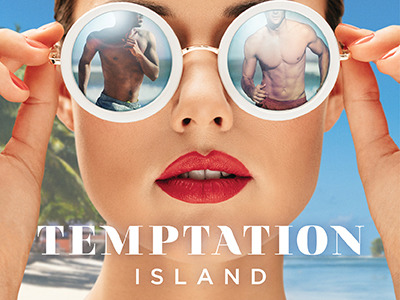 USA Network announce the renewal of its buzzy reality series, "Temptation Island" for season two. Mark L. Walberg will return to host the second season scheduled to film later this year.
"'Temptation Island' follows four dating couples at a most vulnerable time in their relationship, where each will decide whether to commit to a lifetime together - or ultimately give in to the temptation. Together, the couples travel to the tropical paradise of Maui, Hawaii, where they join 24 sexy single men and women anxiously awaiting to find "the one." Brace yourselves for hot and heavy nights as these passionate love-hungry singles compete to steal hearts," according to USA Network.
Freshman run of "Temptation Island" is currently airing new episodes on Tuesdays at 10pm ET on USA.
If you're interested in being on "Temptation Island," information on how to apply to be a cast member for Season 2 can be found at USANetwork.com.
Photo credit: USA Network