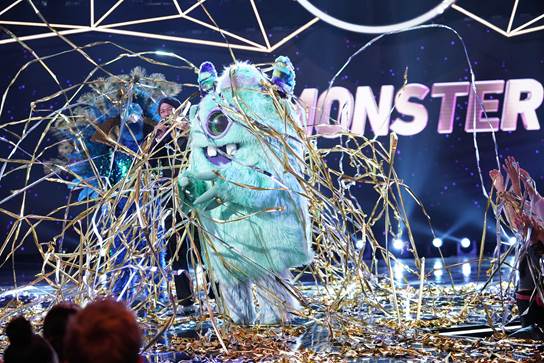 Last night in the special two-hour season finale of "The Masked Singer" the three remaining finalists competed for the Golden Mask and their identities were revealed one by one.
"Monster" was named the winner of the Golden Mask, who was revealed to be T-Pain. His fellow finalists were unveiled: "Peacock" is Donny Osmond and "Bee" is the legendary Gladys Knight!
"The Masked Singer" is hosted by Nick Cannon joined by panelists Ken Jeong, Jenny McCarthy, Nicole Scherzinger, Robin Thicke and guest panelist Kenan Thompson in the finale.
In the first sensational season of "The Masked Singer" among the 12 celebrity competitors, they've collected an impressive. 65 Grammy nominations, 16 multi-platinum albums, 16 Emmy nominations, and nine Broadway shows.
FOX previously announced "The Masked Singer" has been renewed for season 2. It was this season's #1 new series and #1 unscripted show, and what a fun season of "The Masked Singer" it was. Congratulations T-Pain a.k.a Monster!
Photo credit: Michael Becker/FOX