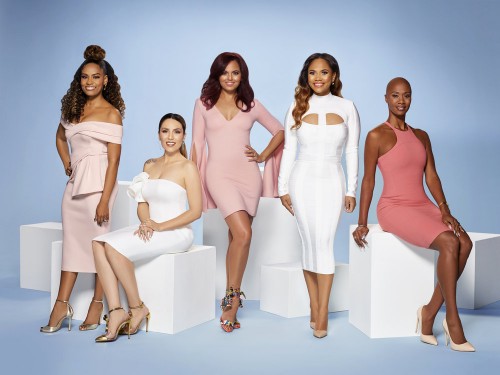 Bravo Media expands the franchise and heads to La La Land with the premiere of "Married to Medicine Los Angeles" on March 10th. The series follows a new group of female doctors and wives in the City of Angels navigating their careers in the exclusive medical community, social circles and their marriages.
Dr. Imani Walker, Asha Kamali-Blankinship, Dr. Noelle Reid, Shanique Drummond and Dr. Britten Cole and friend Jazmin Johnson are the dynamic dynamic women sharing their lives in "Married to Medicine Los Angeles."
"With an incredibly small and exclusive African American medical community to lean on, these women share a special bond. However, when circles are this tight, it's only a matter of time before paths and personalities collide," says the Bravo press release.
Don't miss a minute of the "Married to Medicine" franchise when the new series, "Married to Medicine Los Angeles" premieres Sunday, March 10 at 9pm ET on Bravo.
Photo by: Paul Drinkwater/Bravo