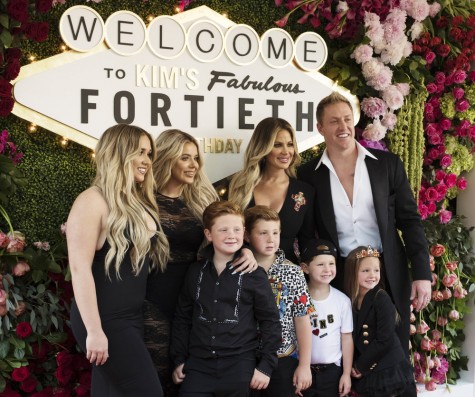 Kim Zolciak-Biermann and her family are back for an all-new seventh season of "Don't Be Tardy..." premiering February 17th on Bravo. The family is busier than ever and the upcoming season is filled with new adventures and the chaos of this super tight-knit family.
"On the heels of turning 40, Kim feels like her kids are growing way too fast and wishes time would slow down. As the youngest Biermann's - Kaia, Kane, Kash and KJ - have all grown strong personalities, Kim's trying to navigate a quickly changing dynamic at home. Brielle is turning 21 and has decided to finally move out of her parents' house after recently going through a breakup, while Ariana has her first boyfriend and is starting to come into her own. Meanwhile, Kroy is in full-time dad mode and exploring new opportunities as Kim decides to get back into the studio to record a new song and go into the coffee business with help from Chef Tracey," according to Bravo's press release.
Season 7 of "Don't Be Tardy..." premieres with back-to-back episodes on Sunday, February 17th at 9pm ET on Bravo. The Series Shifts to Fridays at 9pm ET beginning February 22nd.
Photo by: Steve Dietl/Bravo