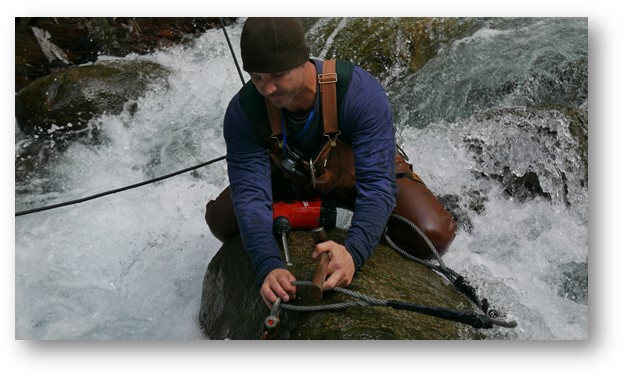 Discovery Channel announce its "Gold Rush" spin-off "Gold Rush: White Water" returns January 4th for its second season.
The Dakota Boys, Fred and Dustin, and their team return to the remote mountains of Southeast Alaska hunting for gold in an all-new season.
"Dakota Fred and his son Dustin are mining for nuggets in the raging torrents of glacier-fed McKinley Creek using heated wet suits to dive beneath the freezing plunge pools. But has the father-son duo taken on more than they can handle? The Alaskan wilderness is as brutal as ever -- as they battle against ferocious weather, flash floods, falling boulders and hungry bears. The men also face catastrophic equipment failures in a mad dash to hit the jackpot that could make them millionaires," from Discovery's press release.
The pressure is on this season in their death-defying hunt for gold. Don't miss it. Season 2 of "Gold Rush: White Water" premieres Friday, January 4th at 10pm ET on Discovery.
Photo courtesy: Discovery Channel