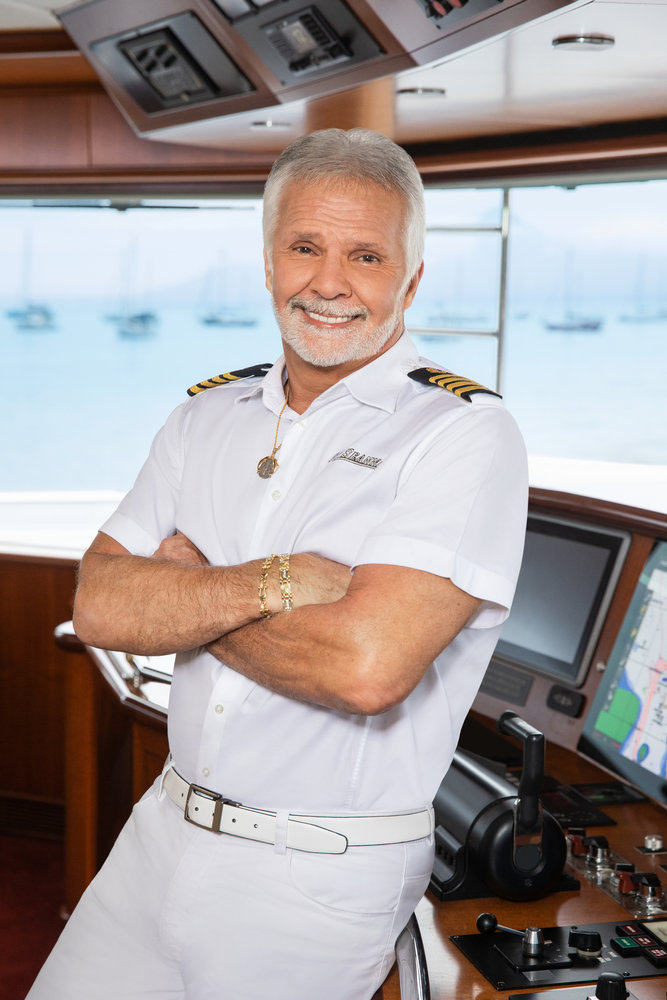 For the first time in franchise history, Bravo Media's "Below Deck" sets sail in beautiful Tahiti for season 6 premiering October 2nd. Captain Lee returns for the all0new season with his trusty chief stewardess, Kate Chastain. Rounding out the crew are steward Josiah Carter, stewardess Caroline Bedol, chef Adrian Martin, bosun Chandler Brooks, deckhands Ross Inia, Ashton Pienaar and Rhylee Gerber.
According to the Bravo press release, "This season on "Below Deck," Captain Lee brings M/Y Seanna to the crystal clear waters and black sand beaches of Tahiti. To ensure smooth sailing this year, he hired his most trusted stew, Kate, along with a new crew who are all full of experience on the water. Kate is excited for a new adventure out of the Caribbean and a new team to manage."
The no-nonsense Captain Lee would certainly appreciate having a more experienced crew than last season, "there is a near-fatal accident involving a man overboard emergency, the crew is shaken to the core and must band together to finish out their intense charter season stronger than ever," says the press release.
Season 6 of "Below Deck" premieres on Tuesday, October 2nd at 9 pm ET on Bravo.
Photo by: Greg Endries/Bravo