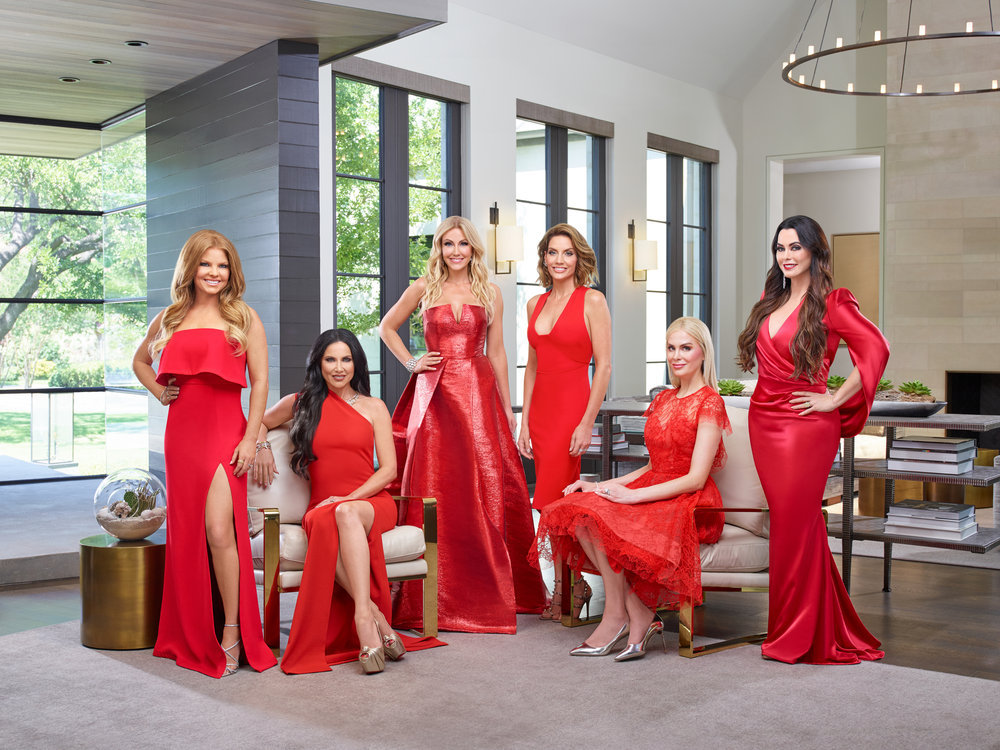 Bravo Media announced the ladies of the Lone Star State will return with the season 3 premiere of "The Real Housewives of Dallas," on August 15th. Cary Deuber, Stephanie Hollman, LeeAnne Locken,Brandi Redmond, D'Andra Simmons and Kameron Westcott hit the trail for another season of new beginnings, unlikely friendships, and fun along the way.
In the upcoming season, LeeAnne is focused on changing her impulsive/aggressive behavior (again!). Yet to set a wedding date, the ladies begin to wonder if her fiancé Rich is dragging his feet after or if they're get hitched after all.
An unlike friendship sprouts between LeeAnne and Stephanie as they connect over suffering from depression.
In happy news, Brandi surprises everyone with the news they've adopted a baby boy after unsuccessfully trying for baby #3, and she has her hands full with her daughters and husband, Bryan.
Cary set her sights on opening a laser center, but while her professional life gets better, her personal life starts to take a turn when she's in hot water with the ladies.
D'Andra perpetual power struggle with her mom continues, but Kameron is concerned about her recent wile behavior, and fears her association with D'Andra could tarnish her reputation in Dallas.
Dallas will be a doozie so don't miss it! Season 3 of "The Real Housewives of Dallas" premieres Wednesday, August 15 at 9 pm ET on Bravo.
Photo by: Tommy Garcia/Bravo