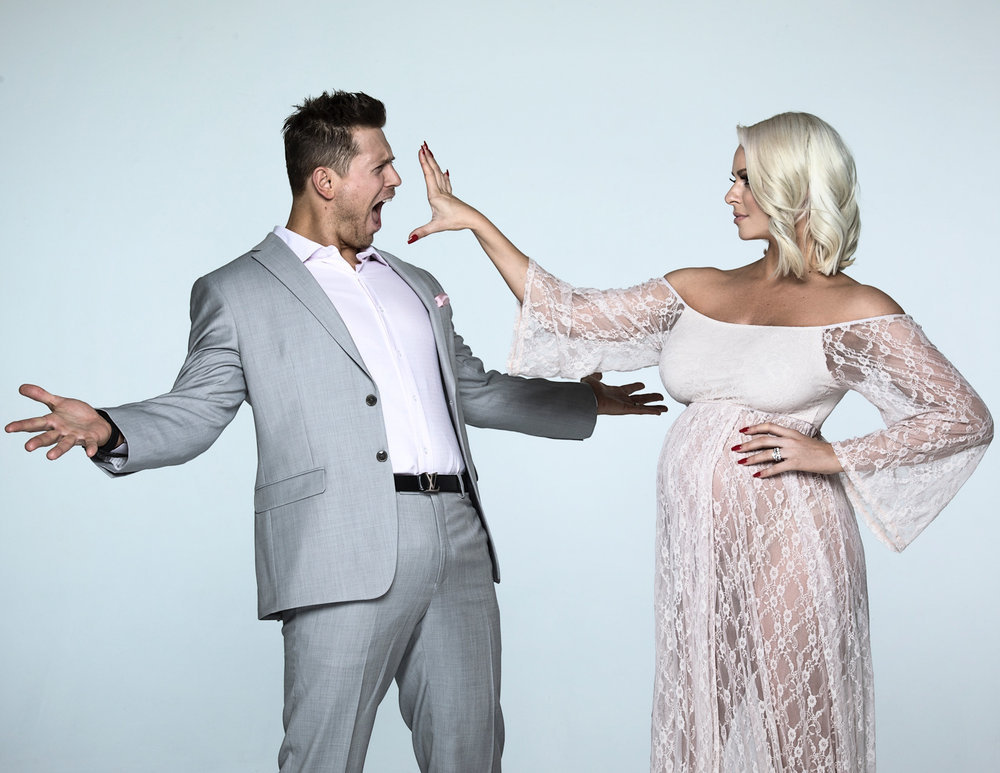 A new reality series "Miz & Mrs." will premiere on USA Network July 24, following the lives of WWE® Superstars (and married couple) The Miz® and MaryseTM.
"Over the course of the six-episode season, the highly entertaining docuseries will give fans an unfiltered look at the power couple's lives as they adapt to becoming first-time parents to their daughter, Monroe Sky, while juggling their fast-paced lifestyle, including a move across the country from Los Angeles to Austin and the intense demands of their WWE schedule. From baby first aid classes and pregnancy photo shoots to big showdowns at WrestleMania®, MIZ & MRS will make viewers laugh out loud and prove that the outrageous in-ring personalities of The Miz and Maryse are no act," from the USA press release.
The couple have also starred in the cast of E!'s "Total Divas." Don't miss the series premiere of "Miz & Mrs." Airing Tuesday, July 24 at 10 pm ET on USA Network.
Photo by: Amanda Harvie/WWE/USA Network