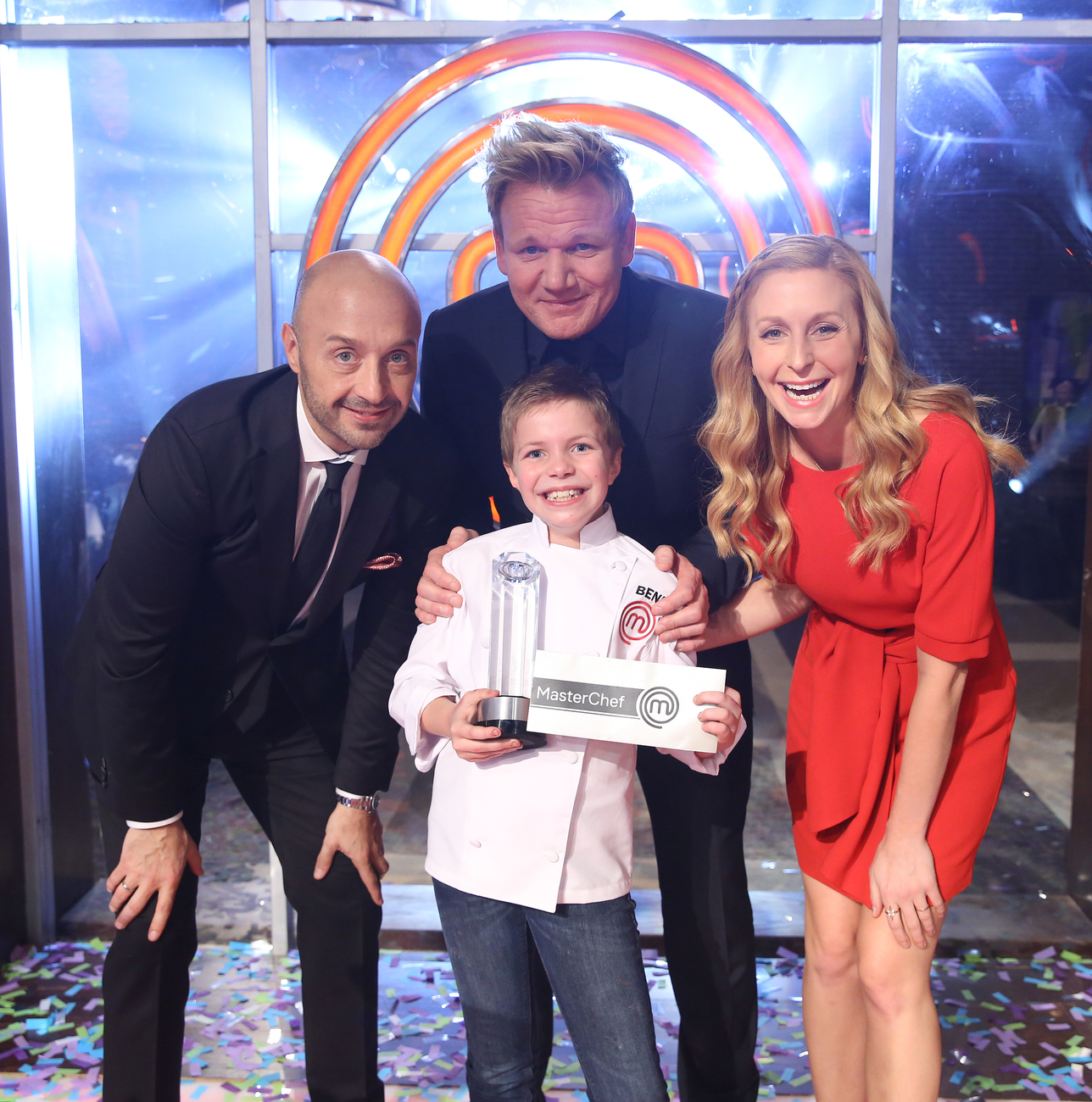 In the season 6 finale of FOX's "Masterchef Junior," 10-year-old Beni Cwiakala was named the winner! The finale came down to three young finalists for the first time in series history with Beni, Quani (11) and Avery (8) the youngest chef to compete in the finale.
The champion Beni said, "When Gordon first said my name, I thought, 'No, he's making a mistake, did he just say BENI??!! I've won MASTERCHEF JUNIOR!!!! The BIGGEST cooking competition in the world!,'" he added, "I didn't think I would make it this far and I'm so shocked. I'm as happy as a mouse with a big hunk of cheese! I sometimes look in the mirror and say to myself, 'I won MASTERCHEF JUNIOR!' I want to give a HUGE thanks to my family and friends for helping me follow my dreams of cooking."
Beni's winning menu in the finale:
Appetizer:Cured Salmon with Corn Blini, Pickled Radishes and Lemon-Herb Crème Fraiche
Entrée: Grilled Veal Chop with Beet-Potato Fondant, Red Cabbage, Sauerkraut and Mustard Cream Sauce
 Dessert: Deconstructed Apple Pie Tartlet with Walnut Crumble, Apple-Brandy Cream and Cranberry Coulis
Beni takes home the $100,000 grand prize and will participate in "Camp Masterchef" debut in June 2018.
Photo credit: FOX