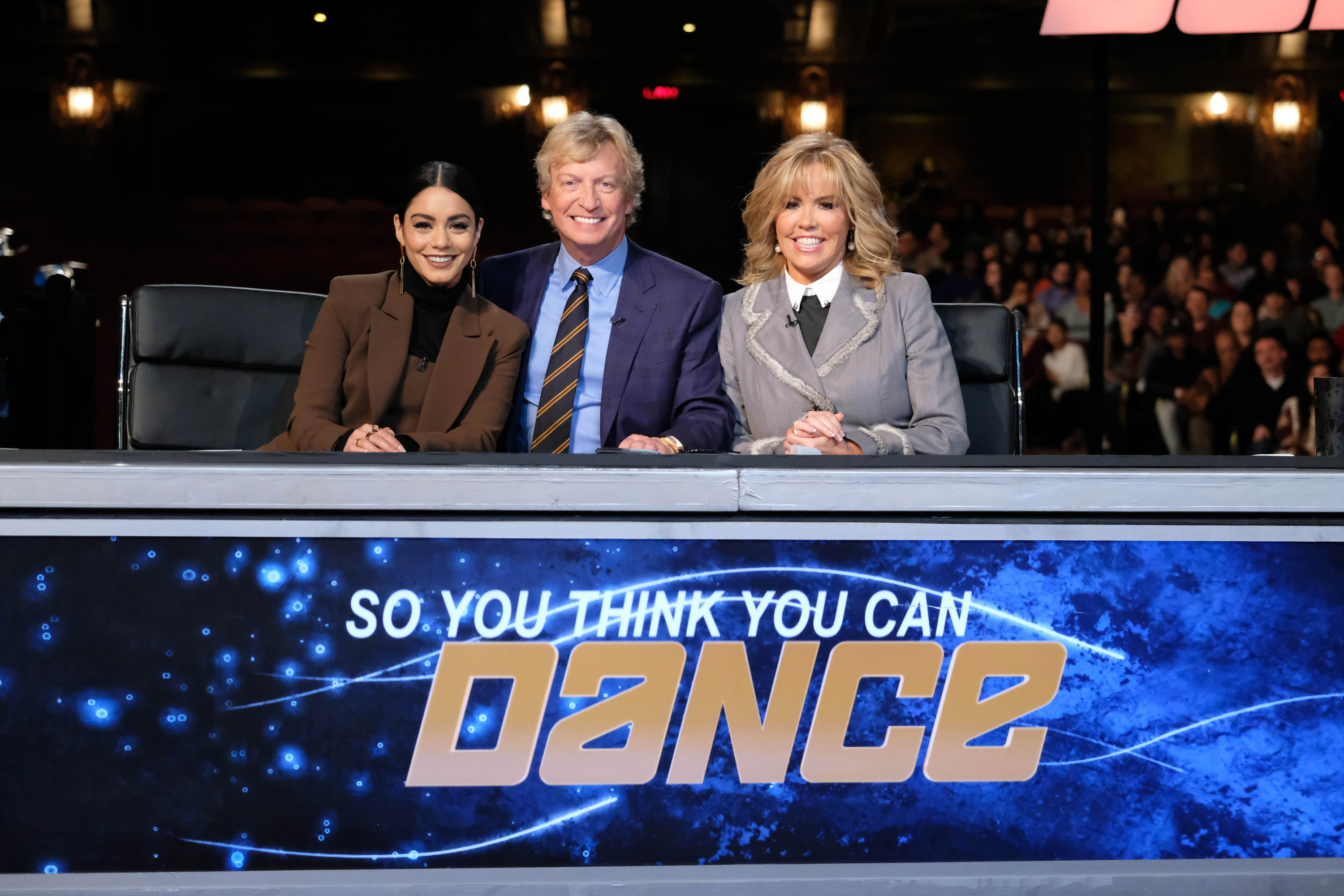 FOX announced the renewal of the Emmy Award-winning competition series, "So You Think You Can Dance" for season 15. In the upcoming season, Cat Deely returns as host of the series, with executive producer Nigel Lythgoe, Mary Murphy and Vanessa Hudgens returning as resident judges.
"It's incredible to make it to 15 seasons, which just speaks to the impact this program has had, not only on the world of dance, but also on our loyal fans and viewers, to whom we are most grateful," Lythgoe said in the FOX press release.
Auditions for "So You Think You Can Dance" season 15 kick off next month, and hopeful contestants can register here to upload a video or include a link to a performance. "If selected, producers will reach out to schedule the contestant for an in-person audition in one of the two audition cities: New York or Los Angeles. Dancers must be no younger than 18 or older than 30 years of age," according to the press release. "Those who are selected to move on to the SYTYCD studio will work with world-renowned choreographers and compete LIVE each week for America's votes in a variety of styles. Contestants will be eliminated weekly until a winner is named on the season finale."
Season 15 of "So You Think You Can Dance" is expected to premiere in Summer 2018.
Photo credit: Adam Rose/FOX