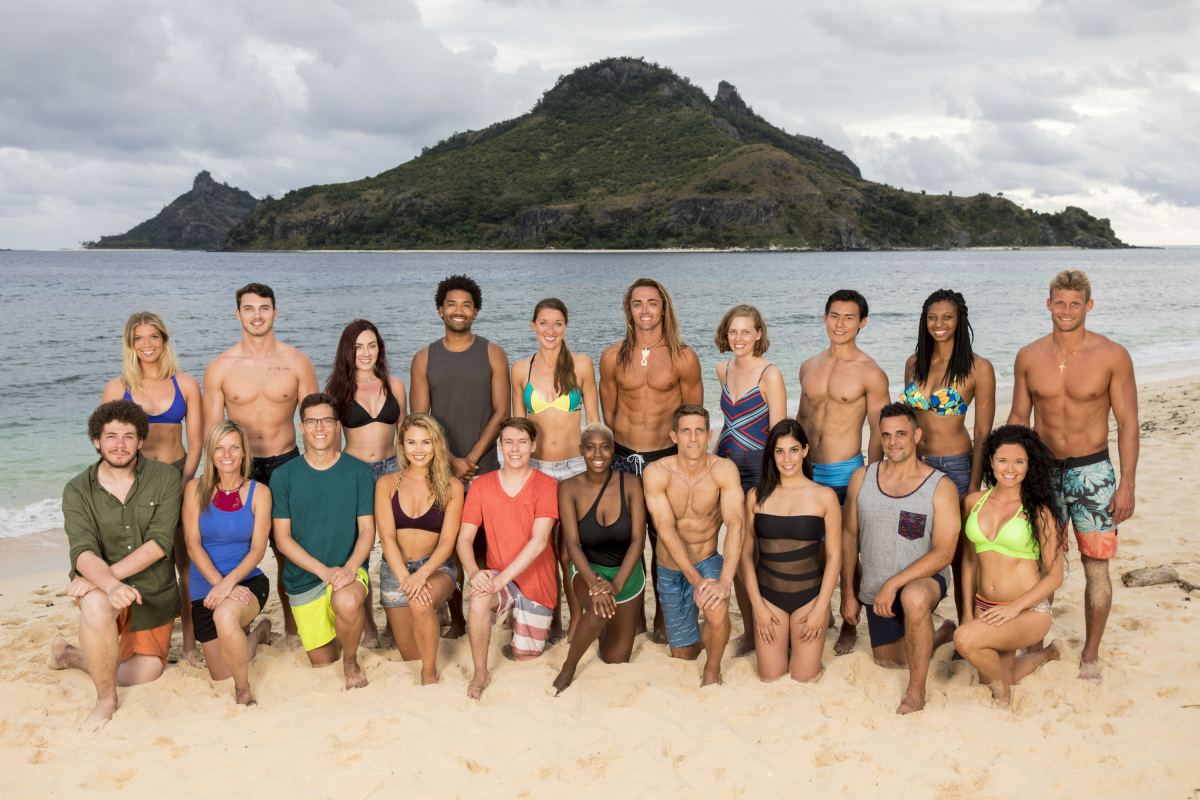 CBS announced the 20 new castaways competing on "Survivor" Season 36, themed "Ghost Island." They will be divided into 2 groups of 10 centered around the bad decisions of past players.
This season, "players may be sent to a separate haunted island filled with SURVIVOR relics from the previous 35 seasons of the show. The question is: will these new players be able to learn from the past mistakes of others and "reverse the curse," or will the past come back to haunt them?" says the CBS press release.
In the CBS press release, Host Jeff Probst says, "This season, Ghost Island serves as a constant reminder that one bad decision can haunt a player forever."
Meet the 20 Castaways of "Survivor" Season 36 "Ghost Island":
"NAVITI" TRIBE (Purple)
Angela Perkins, 42: Army veteran from Cincinnati, Ohio
Chelsea Townsend, 24: EMT from Salt Lake City, Utah
Desiree Afuye, 21: Student from Newark, N.J.
Kellyn Bechtold, 31: Career vounselor fromNorth Manchester, Ind.
Morgan Ricke, 29: Marine animal trainer from New Albany, Ind.
Bradley Kleihege, 26: Law student from Haslett, Mich.
Chris Noble, 27: Male model from Florida Keys, Fla.
Domenick Abbate, 38:  Construction supervisor from Nesconset, N.Y.
Sebastian Noel, 22: Fishing guide from Melbourne, Fla.
Wendell Holland, 33: Furniture designer from Philadelphia, Pa.
"MALOLO" TRIBE (Orange)
Jenna Bowman, 23: Account executive from Detroit, Mich.
Laurel Johnson, 29: Financial consultant from Philadelphia, Pa.
Libby Vincek, 24: Social media strategist from Houston, Texas
Stephanie Gonzalez, 26: Graphic Sales from Ocala, Fla. via Puerto Rico
Stephanie Johnson, 34: Yoga Instructor from Boise, Idaho
Brendan Shapiro, 41: Physical education teacher from Herndon, Va.
Donathan Hurley, 26: Caretake from Phelps, Ky.
Jacob Derwin, 22: Music Teacher from Merrick, N.Y.
James Lim, 24: Business analyst from Los Angeles
Michael Yerger, 18: Real estate agent from Knoxville, Tenn.
Season 36 of "Survivor" premieres on Wednesday, February 28 at 8 pm ET on CBS with a special two-hour episode.
Photo credit: Robert Voets/CBS Entertainment