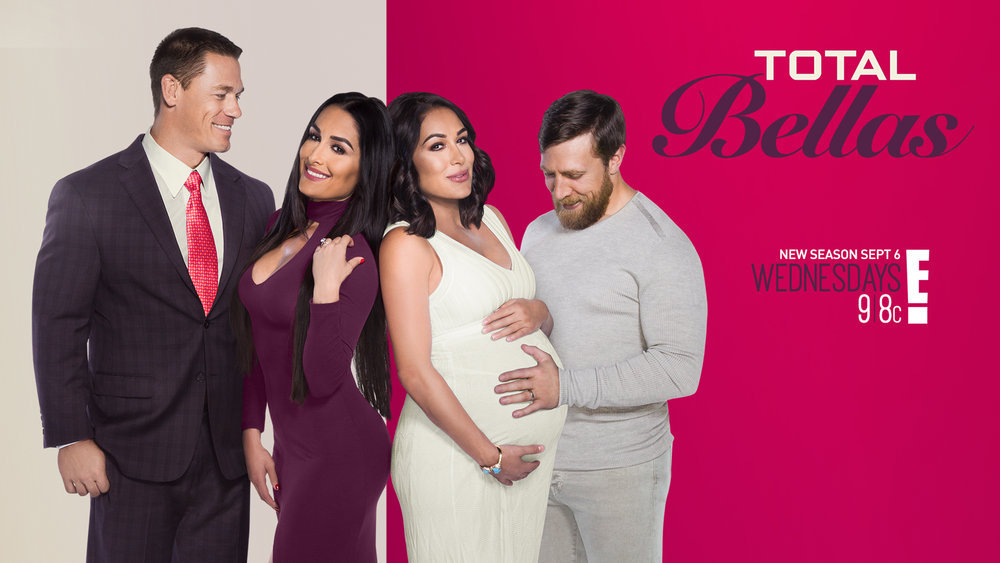 E! Entertainment confirmed and emotionally-charges season 2 of  "Total Bellas" returns giving fans an up-close view of the lives of WWE® Superstars, The Bella Twins.
In 8 one-hour episodes, season 2 includes "their evolving professional careers, romances and family lives as Nikki Bella and John Cena temporarily relocate to Phoenix, AZ to help Brie Bella and Daniel Bryan through their first pregnancy," says E!'s press release.
While Brie and Brian are awaiting baby Birdie's arrival, Nikki is making her way to WrestleMania® and preparing for her dream tag-team match with John.
Following this season of "Total Bellas" The Bellas return to E! series, "Total Divas" for season 7, following an explosive finale in season 6.  The new season introduces new WWE Superstars Carmelia, Nia Jax and Alexa Bliss who join returning cast Natalya (Nattie), Maryse, Lana and Naomi (Trinity).
Season 2 of "Total Bellas" premieres on Wednesday, September 6 at 9 pm ET on E!
Photo by: E!