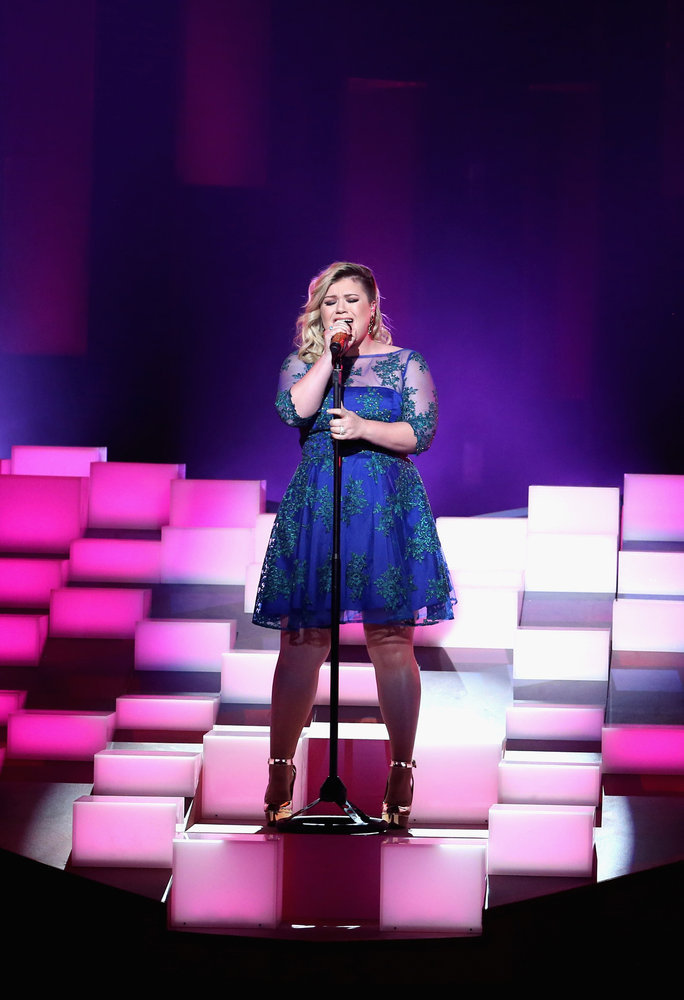 NBC announce the first "American Idol" winner and 3-time Grammy Award winner will join "The Voice" along with fellow coaches Blake Shelton and Adam Levine for season14.
Clarkson said, "I'm so excited to join 'The Voice' at NBC. We've been going back and forth with them for years on joining their team and the timing hasn't been right until now," she added, "I have always loved coming on to either mentor, or perform on The Voice over the years. I can't wait to turn my chair and see the faces of up and coming artists," according to NBC's press release.
Another "American Idol" alum, Jennifer Hudson was names as a coach this week as well for season 13 of "The Voice." A fourth coach for season 14 has yet to be name and will be revealed at a later date.
Photo by: Frederick Brown/NBC