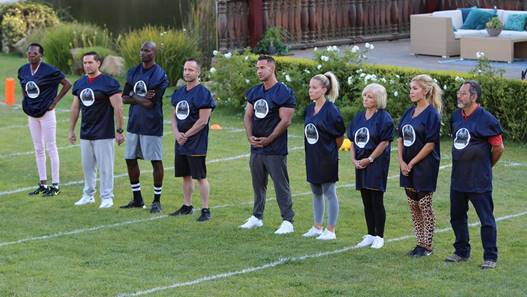 WE tv expands the "Marriage Boot Camp" franchise with a new series "Marriage Boot Camp Reality Stars Family Edition" premiering on April 28.
"The series will feature a compelling cast of famous and famously dysfunctional families including Kendra Wilkinson and mother Patti Wilkinson ("Kendra on Top"), Mike "The Situation" Sorrentino and his brothers Marc and Frank Jr. Sorrentino ("The Sorrentinos"), Farrah Abraham and parents Michael and Debra Abraham ("Teen Mom"), and Chad "Ochocinco" Johnson and mom Paula Johnson ("Ochocinco: The Ultimate Catch")," says WE tv's press release.
Each of these reality stars has endured well-publicized rifts with family members and they will undergo intense counseling with experienced therapists Dr. Ish Major and Dr. Venus Nicolino. This will help the stars decide whether they're relationships can be saves or to sever ties altogether.
Of the cast listed for this new series, it seems like Kendra Wilkinson's relationship with her mother is the least likely to be salvaged, after her previous appearance on "Marriage Boot Camp: Reality Stars" with her husband, Hank Baskett.
"Marriage Boot Camp Reality Stars Family Edition" premieres on Friday, April 28 at 9 pm ET on WE tv.
Photo by: WE tv