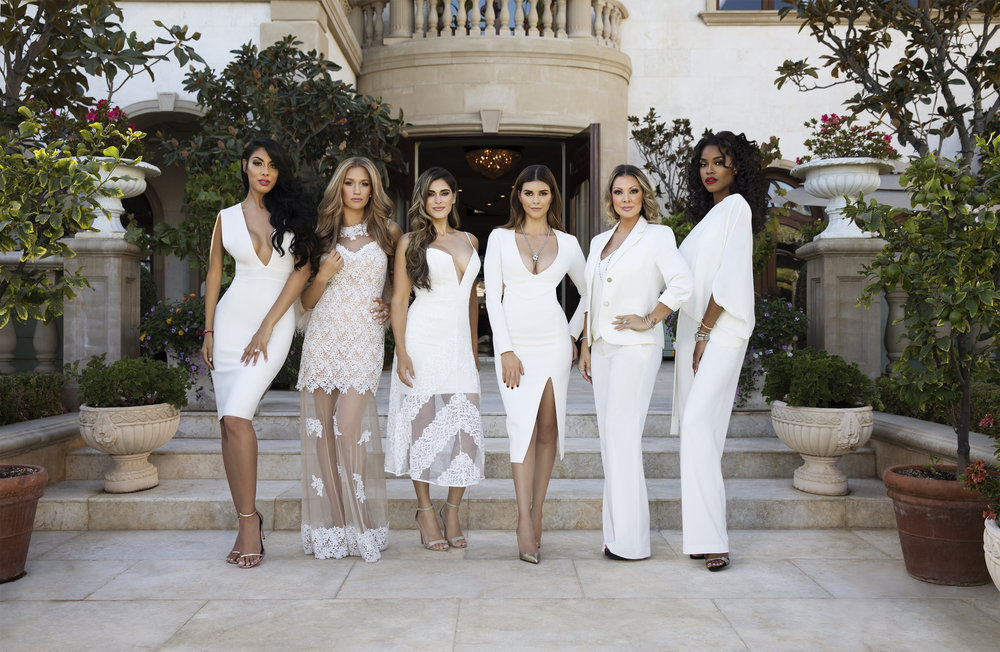 E!'s new reality series, "Second Wives Club" premieres on Thursday, May 4th with eight one-hour episodes following 6 women in Los Angeles who are either engaged or married to powerful, wealthy men.
"In Hollywood, second wives are often painted as opportunistic women who swoop in to take advantage of everything their successful husbands have to offer, " says E!'s press release.
Meet the ladies of "Second Wives Club":
Shiva Safai: She's engaged to real estate mogul Mohamed Hadid, which should sound familiar because he's the ex-husband of Yolanda Hadid and father to 3 supermodels, Gigi, Bella, and Anwar.
Katie Cazoria: Katie is a perpetual fianée who has been together with her love, Walter, for 11 years, and engaged for 6!
Veronika Obeng: Third wife of Beverly Hills plastic surgeon, Dr. Michael Obeng, and the couple have 3 children together, and five children between them from previous relationships.
Shawna Craig: She's a free spirit who is the FIFTH wife of heartthrob actor, Lorenzo Lomas. The couple has been together for 6 years.
Tania Mehra: In nearly 20 years, Tania is the soon-to-be second wife of Dean Bornstein. The couple are planning their big lavish wedding with over 300 guests.
Morisa Surrey: The wife of a fertility doctor for 26 years and a mom.
The series offers a real inside look into the excess, access and relationship complications of these 6 second or third or fifth wives. "Second Wives Club" premieres on Thursday, April 6 at 9 pm ET on E!
Photo by: Tommy Garcia/E! Entertainment