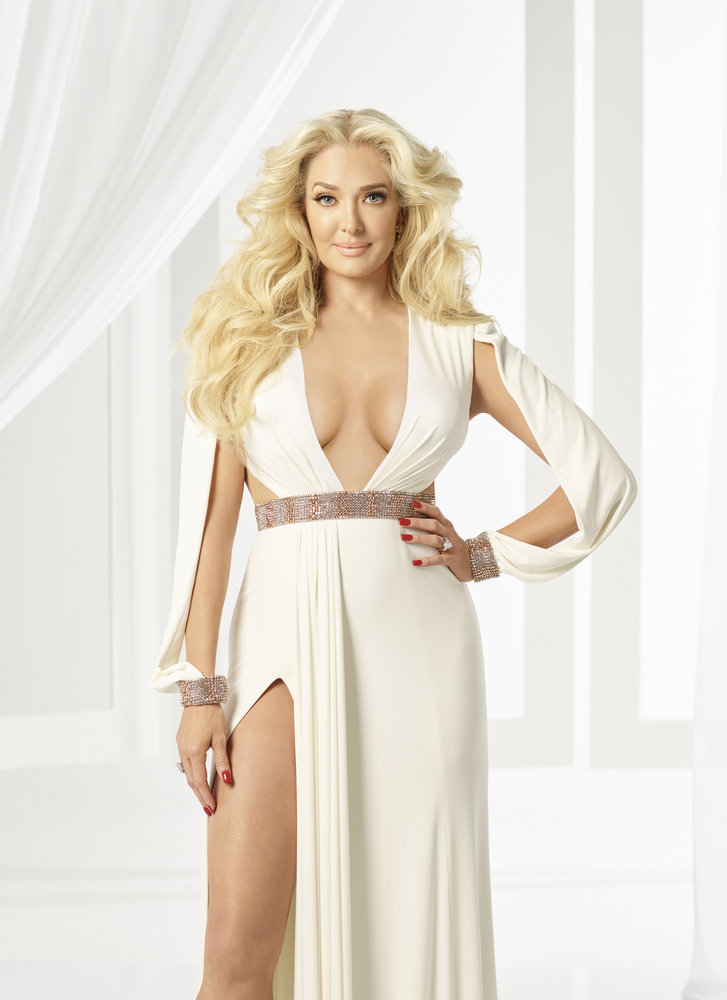 by Ashley Thompson
It looks like Kyle and Lisa V. might be at odds in their friendship once again. Vanderpump cannot for the life of her understand why Kyle lets Rinna do and say whatever she pleases and remain friends. Kyle, on the other hand, appears to see Rinna's side of things and shoves it off as a beef between Kim and Rinna alone. Depending on who they have in their corner at the time, this friendship has a 50/50 chance of making it.

Who cares?? The Fat Jewish is in Kyles' store. But, why? Just to have an event, with a celebrity, and sell her stuff.... one supposes. Or promoting his White Girl Rose' (which Erika is drinking straight out tha bottle with two straws). Which means, she has no time for nonsense. Wether it be Dorit accusing Erika of never giving out compliments or Vanderpump offering up Erika's private plane for a trip to Hong Kong. Who does that, though? Get your own plane, V. As it would be, Vanderpump actually wants to invite ALL the ladies to Hong Kong because of their social media following. But for real. She wants more exposure for her Yulin/dog torture cause. So why not travel with your arch nemesis if it's for charity. By the way, how mean can Vanderpump be to Rinna? Yeesh. It's like she's the main character in every Mean Girls scenario.

Let's focus on Erika for a change. Doris is trying her damnedest to get into Erika's inner circle but she is having difficulty accepting Erika having her guard up constantly. To be fair, Erika Jayne isn't someone other women embrace, I'm sure. So there's no doubt she has to protect herself. But we get to see Erika's emotions show up when discussing her grandmother's fight, and eventual loss, with alzheimer's. Private plane and glam squad in tow, she makes her way home to Georgia to visit her family two years after her grandmothers death. After meeting her mother, you can see where Erika gets her pizazz. Her mother was a piano player/teacher, artist, actress, the list goes on. It's no wonder Erika gives her mother so much credit for who she has now become.

Fun moments of the show:
Dorit changes hair like Erika Jayne changes costumes. Wigs or weave?
 Photo by: Richie Knapp/Bravo