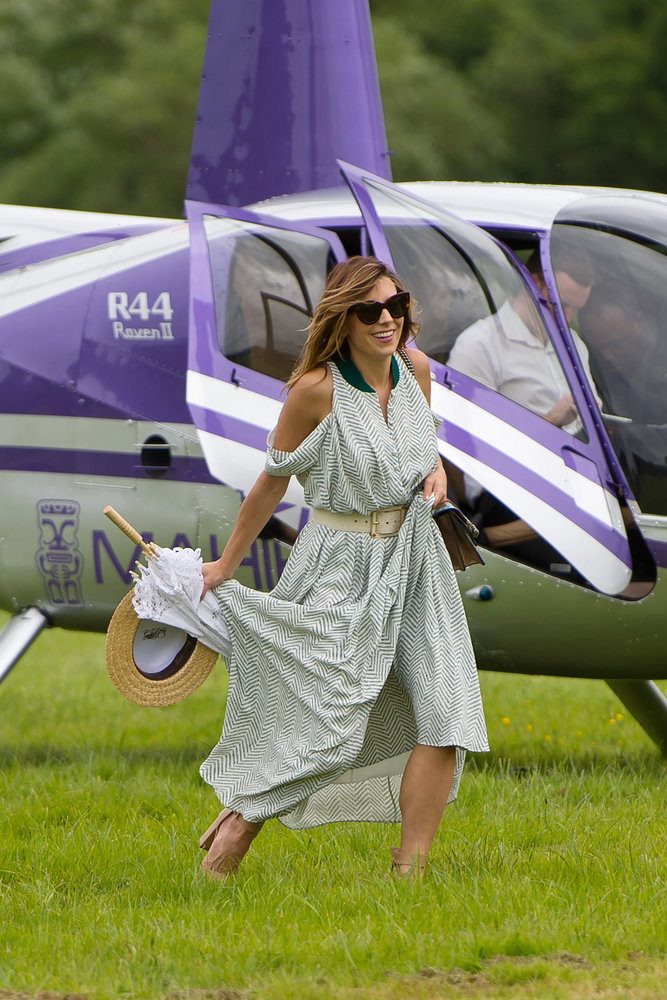 by Ashley Thompson
Caroline S. is visiting her aristocratic family and to say that they are... um... formal is an understatement. You can see why Caroline calls herself "emotionally stunted" but claims it because she is more like her mother than anyone else in her family. In fact, they collectively agree that hugging was created by "The Americans". Probably not but ok. When Caroline's father is rushed to the hospital for heart pain she see's her mother vulnerable for what it seems is the first time. Her mother tears up (on camera might we add) and Caroline is left wondering whether those American hugs would come in handy. Nonetheless, she reverts to her cold ways and decries that cuddles would only cause more tears and what would the point in that be?
At the regatta the girls get a chance to drink (when don't they?) and have a chat over rowers and Pimm's (fruit cup meets liqueur). You don't really watch the rowing, anyways, apparently. At a make-up tutorial, Adela discussed that Julie is no longer allowed to talk to Sophie about Caroline S. Ever. About anything. Adela sees it as a gift. No more worrying about ladies who don't worry about you. But in turn, Adela wants to gossip about Juliet. Remember, Juliet called Adela's suicide attempt disclosure selfish, so there's no doubt that the confrontation at the regatta should be interesting and be enough drama to fuel the rest of this season. Except that theory is so wrong. Instead, what should have been between Adela and Juliet, becomes more about the Sophie/Caroline S. loyalty pact that Julie is obsessed with.
After the regatta, Marissa gets real with her doctor. During her pregnancy she refused to fall in love with her baby for fear of anything bad happening, like losing the baby. After the birth she has felt an incessant sadness. Her doctor calms her fears by saying that he's not shocked at all at her emotional state and expected her to feel that way sooner, actually. Post partum depression is not what she is suffering from, just a little dose of reality surrounding her whole health experience.
Caroline F. wants to have her first Midsummer party since her mother's passing. In Sweden, the Midsummer is a summer solstice celebration that is so important they want to make it into the National Day of Sweden. Caroline has to first get through her emotions surrounding the loss of her mother, her father suffering from cancer, and her broken family relationships. We'll see if she can do it.
Photo by: Ben Pruchnie/Bravo