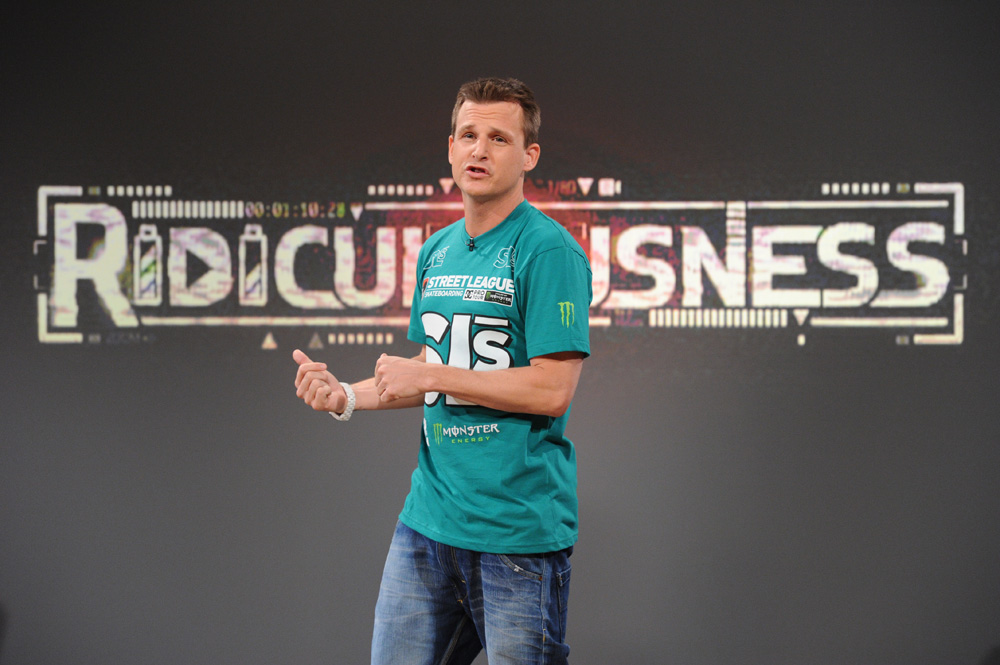 Tonight, Rob Dyrdek bringing back the laughs with all-new episodes of "Ridiculousness," on MTV.
Beginning tonight, January 20, "Ridiculousness' is taking over MTV with 2-hour #RidicFridays, airing two new episodes back-to-back every Friday night.
"Rob and friends will be LIVE in studio to re-hash the night's favorite moments, host viewer giveaways, and more - it's LIVE, anything could happen!
Additionally, to celebrate the season nine premiere, MTV is hooking up hundreds of fans each week with free pizza and wings, delivered in real time," says MTV's press release.
Rob is back with Steelo, and Chanel as they put their unique spin on the internet's funniest videos. Season 9 of "Ridiculousness" premieres tonight at 8 pm ET on MTV.
Photo by: MTV