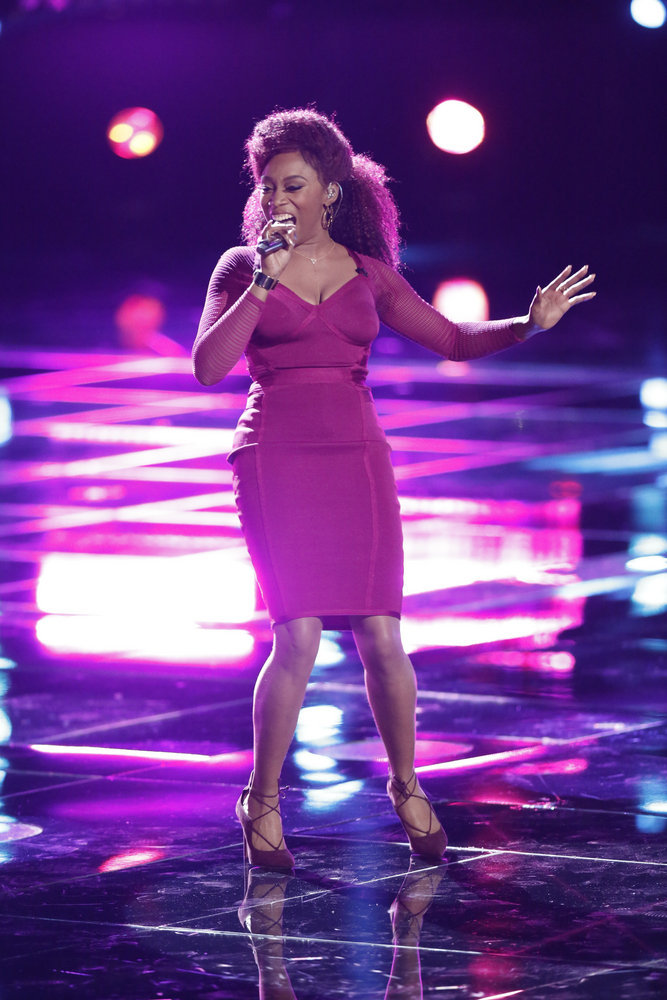 The Top 12 artists on "The Voice" season 11 sang for America's votes Monday night, which means one contestant will be going home. This week, Sa'Rayah from Team Alicia unfortunately was that person. In an interview after her elimination, Sa'Rayah shared what it was like for her competing on the show, and also what she plans for her future.
With fellow contestants being called "Safe," it was down to Sa'Rayah and Aaron Gibson, and Sa'Rayah says at that point she knew she was leaving. "I'm just going to be totally open here, has a huge following and they allow the team, The Voice allows the coaches to weigh in on telling their fans to vote for their teammate," Sa'Rayah explains, "We were both tweeted out but she was tweeted out to 55 million people that follow her. So I knew, I kind of knew what the fate was going to be at that point."
Sa'Rayah's song choice was "Living on a Prayer" and when asked if she chose the song, she said, "Well it was a collective decision. I sat down with my coach Alicia and one of the executive producers on The Voice. And we kind of went through choices and possibilities. And that was just the one that we kind of settled down with, you know, all together. After having tried the song, I felt like it was something that would be beneficial for me to sing."
Although she may not be "The Voice," this isn't the end for Sa'Rayah. "Well now, this is the time where I'll be kind of moving forward full speed ahead with my own career. I have, you know, definitely been playing with different bands before and I probably will still do a few of those kinds of gigs. But my main focus will be kind of pushing my own career down more so of a pop rock vibe always filled with soul though.
'The Voice' season 11 airs on Mondays and Tuesdays at 8 pm ET on NBC.
Photo by: Tyler Golden/NBC