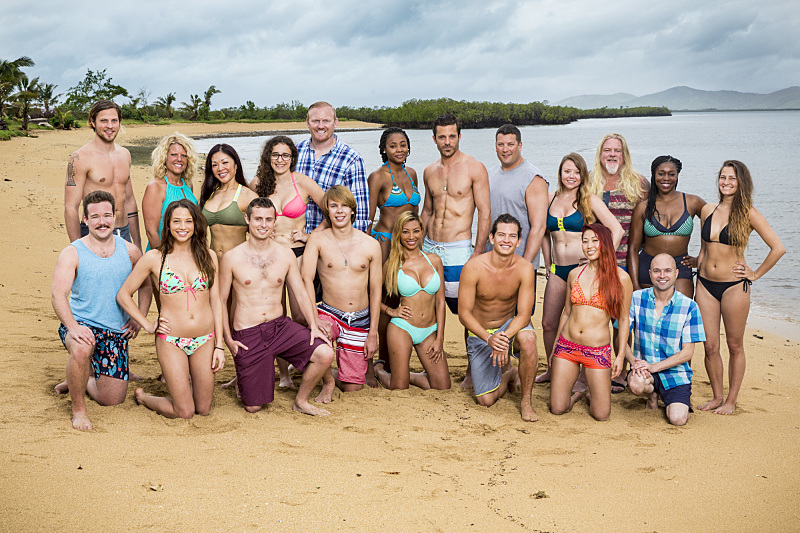 CBS announced the season 33 premiere of "Survivor" themed "Millennials vs Generation X," and will be filmed in Fiji. The cast of 20 castaways are divided by generation and are forced to compete against each other with the same goal: to outwit, outplay and outlast each other.
Two tribes of 10 castaways each will battle it out:
MILLENNIALS -"Vanua" Tribe
Michaela Bradshaw: Age 25, from Fort Worth, TX in Vacation Club Sales
Michelle Schubert: Age 28, a Missionary Recruiter from Yakima, WA
Jessica "Figgy" Figueroa: Age 23, a bartender from Nashville, TN
Adam Klein: Age 25, a Homeless Shelter Manager from San Francisco, CA
Hannah Shapiro: Age 24, a barista from West Hollywood, CA
Zeke Smith: Age 28, an Asset Manager from Brooklyn, NY
Justin "Jay" Starrett: Age 27, a Real Estate Agent from Fort Lauderdale, FL
Taylor Stocker: Age 24, a ski instructor from Post Falls, Idaho
Mari Takahashi: Age 31, a professional gamer from Los Angeles, CA
Will Wahl: Age 18, a high school student from Long Valley, NJ
GEN X -"Takali" Tribe
Rachel Ako: Age 37, a Recruiting Director from Los Angeles, CA
Sunday Burquest: Age 45, a Youth Pastor from Ostego, MN
Chris Hammons: Age 38, a Trial Lawyer from Moore, OK
 Lucy Huang: Age 42, a Dietician from Diamond Bar, CA
Bret LaBelle: Age 42, a Police Sargeant from Dedham, MA
Jessica Lewis: Age 37, Asst. District Attorney from Voorheesville, NY
Ken McNickle: Age 33, a model from Denver, CO
Ciandre "CeCe" Taylor: Age 39, and Insurance adjuster from Granada Hills, CA
Paul Wachter: Age 52, a boat mechanic from Sugarloaf Key, FL
David Wright: Age 42, a television writer from Sherman Oaks, CA
"Survivor" is hosted by Emmy Award-winner Jeff Probst, and the 90-minute season 33 premiere airs on Wednesday, September 21 at 8 pm ET on CBS.
Photo credit: Monty Brinton/CBS