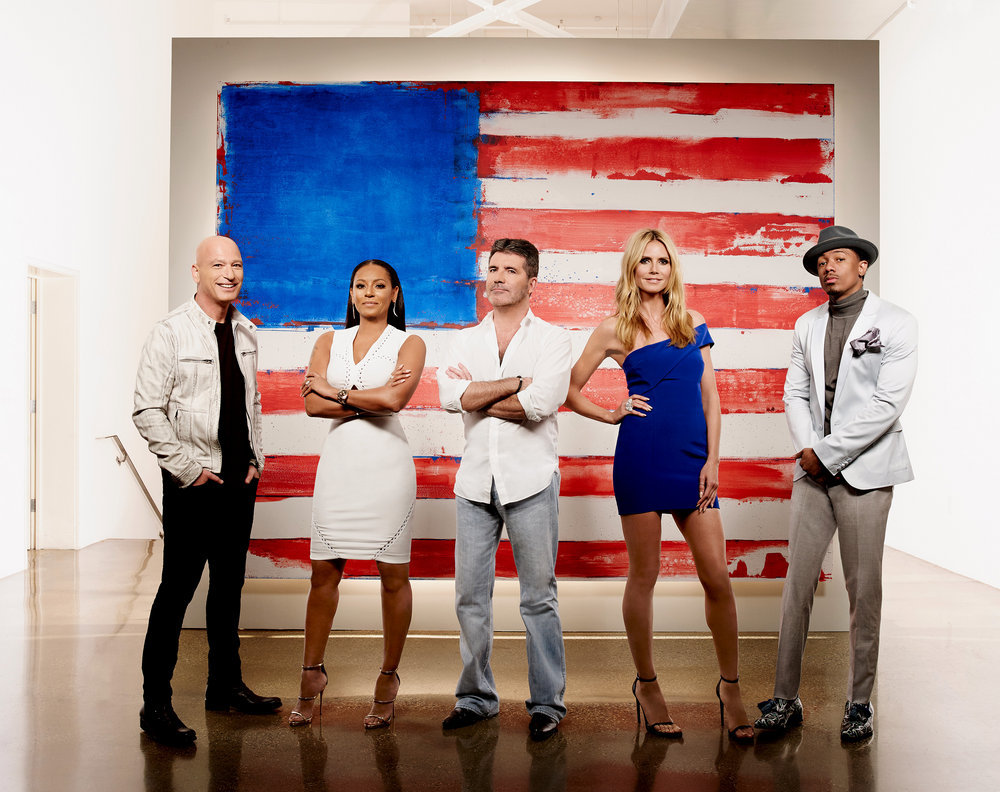 NBC continues its momentum with summer's most popular broadcast series, "America's Got Talent," and renews all four judges, Simon Cowell, Mel B, Heidi Klum and Howiw Mandel, as well as Host Nick Cannon for Season 12.
It will be "Got Talent" creator, Cowell's second season as a judge. Mel B and Heidi Klum returning each for 5th season, Howie Mandel's 8th season as well as Nick Cannon's.
This season of "AGT" has drawn in more views that over the last five. Paul Telegdy, President, Alternative and Reality Group, NBC Entertainment stated, ""With the addition of Simon, the chemistry between our judges has grown even stronger and it's easy to see how much enthusiasm they bring to the show night after night," adding, "We're thrilled to have such a strong team returning for season 12," from an NBC press release.
Photo by: Art Streiber/NBC