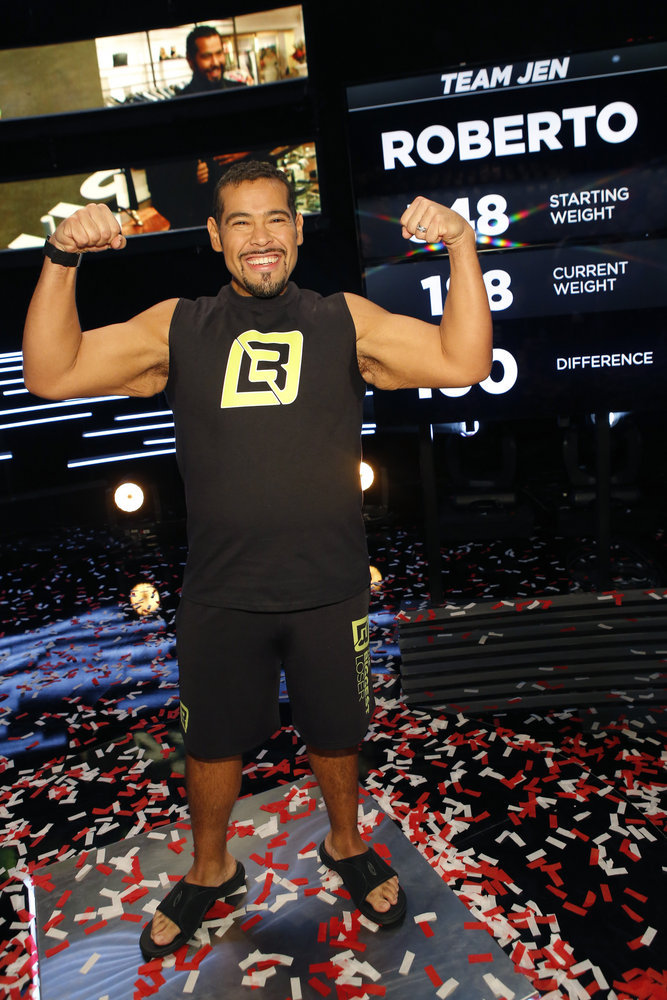 Monday night, Roberto Hernandez earned his title as "The Biggest Loser" at the finale, but he and his brother Luis were both winners after his twin earned the at home prize of $100,000. In an interview with Roberto after the finale he said, "we were team Hernandez from day 1 to yesterday and
for the rest of our lives." Here's what else Roberto had to say about his experience on "The Biggest Loser."
Reality Wanted: What were you feeling in that moment when Bob said you had to lose 150 pounds to win?
Roberto Hernandez: You know, my faith is really strong in me...so, I was praying at that moment and in that particular moment I got a great feeling that I was going to win that and I definitely thought was God and the Virgin Mary standing next to me, putting their hands on my shoulders saying, "Roberto, you're going to be okay."
Reality Wanted: You can Colby exchanged some competitive words at the final ranch weigh-in. Did you ever imagine you'd be so competitive with somebody about who's going to lose more weight?
Roberto Hernandez: Yes, definitely I expected that at the end but not in my craziest dreams would I ever thought that I was going to tell somebody I was going to beat them in the weight-loss. And overall, more like eating tacos or something...
Reality Wanted: What are your goals now that you set for yourself and how do you plan on staying in that healthy 50% of Biggest Loser contestants?
Roberto Hernandez: You know, it's easy and like I said before, it's a scary, scary situation. Tomorrow my real life starts over again...tomorrow I'm back to reality. I don't have to work-out if I want to, but I want to...Just one day at a time, taking it one day at time. You know, I don't plan on losing too much more weight and but I do - I plan on maintaining.
Reality Wanted: Do you have any advice to give from your casting experience to future contestants hoping to get on the show?
Roberto Hernandez: Yes, definitely, be yourself, be who you are they're not looking for someone that's going on there to be a movie star...Be yourself, be your charming self, you know, like I tell people, "Everyone's worth it." You know, you are worth you, for taking care of yourself and is starts by you showing your true personality and being who you are.
(Photo by: Trae Patton/NBC)