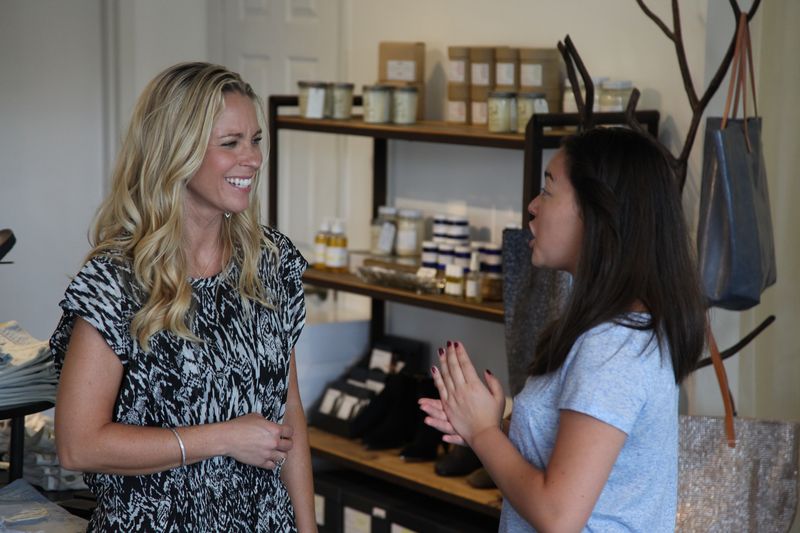 By Ashley Thompson
Summer is almost over so it's time for back-to-school shopping... for 8 kids. This year, however, she's separating the little kids and the big kids. Unfortunately for Hannah she gets stress headaches but still had to tag along. Book bags, school shoes and lunch boxes are on the list but she knows not to make a plan. Plans fail.

The little kids are definitely stressing about changing to middle school. "We'll have so much more homework." Big backpacks are in order... but not the same backpack because then they'd look weird. So 8 different backpacks. (Is there such a thing?) Kate's opinion is that "being fair wastes money" so begging for 6 different colors when the brand sells only one color is also a waste. I hear ya. But hey, they're getting older and they like what they like. It's said a lot, but, good luck with that. When Mouthy Mady reams Kate at the register when buying shoes, Kate acknowledges that teenagers are the worst.

Now Mady and Cara are entering high school and no longer have to wear uniforms. That doesn't mean they understand shopping jargon, i.e. short, extra long, numbers on jeans instead of SML, etc. Lucky for Kate the girls are old enough to shop in boutiques so Kate gets a few things for herself, too.

There's only one more summer project for the family to do together. This time they are re-finishing their outdoor picnic table. Kate thought it would be an easy task and done in one day but quickly learned it was more difficult than Pinterest (that's an assumption) said. The power of 8 doesn't work that way usually, it would appear. With the help of some power tools (and Colin only) the job went much quicker.
Photo: TLC